All work and no play?
With the wonderful opportunity of speaking again at COMMON Europe  (www.comeur.org), Larry Bolhuis, Richard Dolewski, his wife Maria and I decided to include a two-day pre-conference stop in London.  Larry and I timed our flights to land at London Heathrow within ninety minutes of each other but with his delays and my flight arriving early our touchdowns were apparently only minutes apart. Once we both got through the customs queue we took a few minutes for a quick COMMON Europe promotion video:
While visiting London we were fortunate to meet up with Liam Allan and his girlfriend Emily-Mai Brown.  Liam is one of the Fresh Faces of IBM i.   You can learn more about that by clicking here.
We all enjoyed having lunch together in The Nags Head Pub.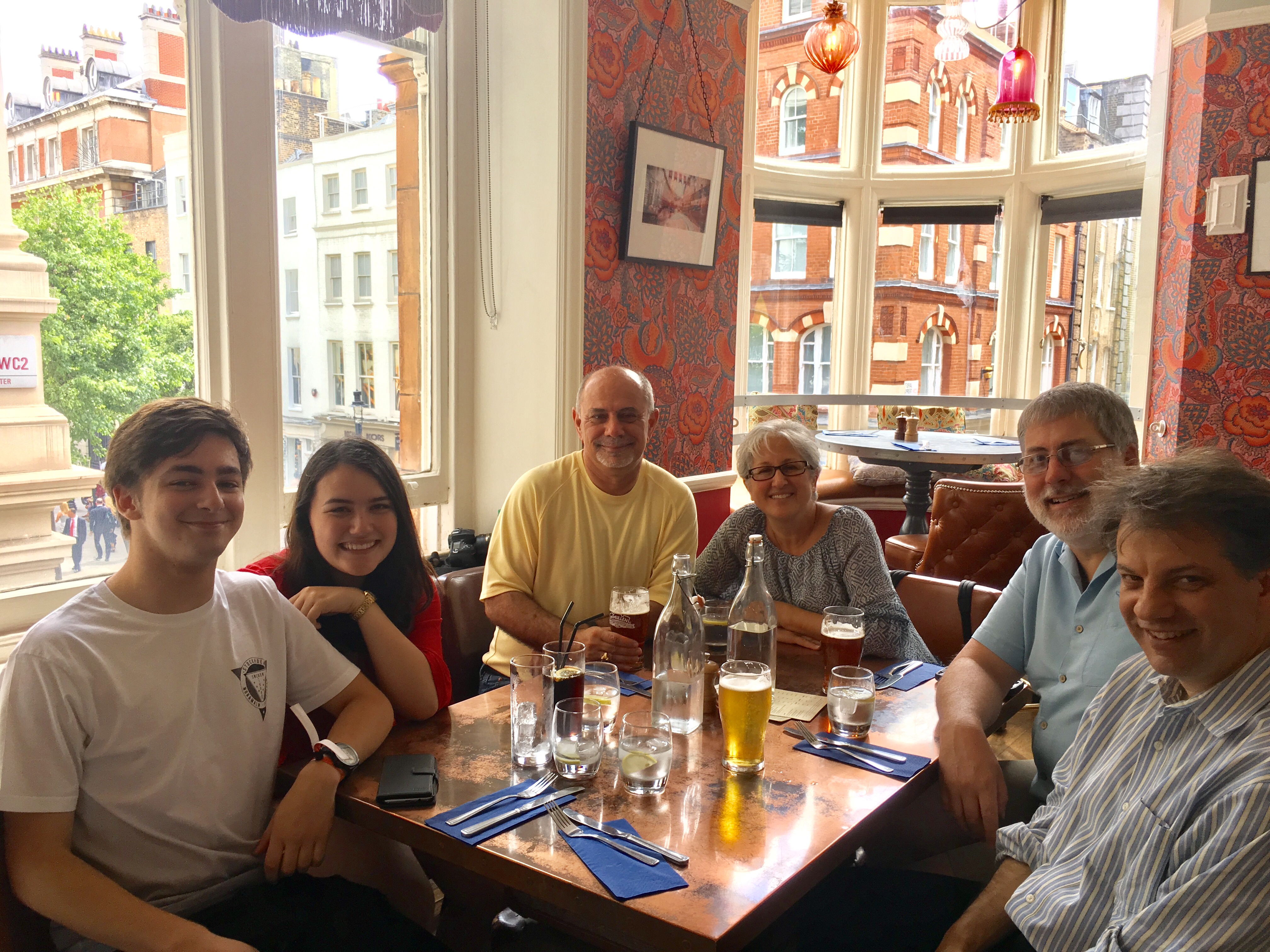 While also in London I was able to fulfill a bucket list item, that is to take a photograph with one of the lions in Trafalgar Square.  Fortunately Larry was able to assist with me climbing the statue, otherwise this would have never been possible.   Thanks Larry!
Meeting up with "Strangers"
I say this every conference and it continues to hold true.  The events are always great, as are the locales.   But surely, I believe the best part is meeting everyone. Particularly in Europe, where so many cultures and languages intersect.   In addition to meeting IBM i minded folks, I find great pleasure in random encounters and chatting with "ordinary" people while being out and about.  Many of them even let me take a selfie with them.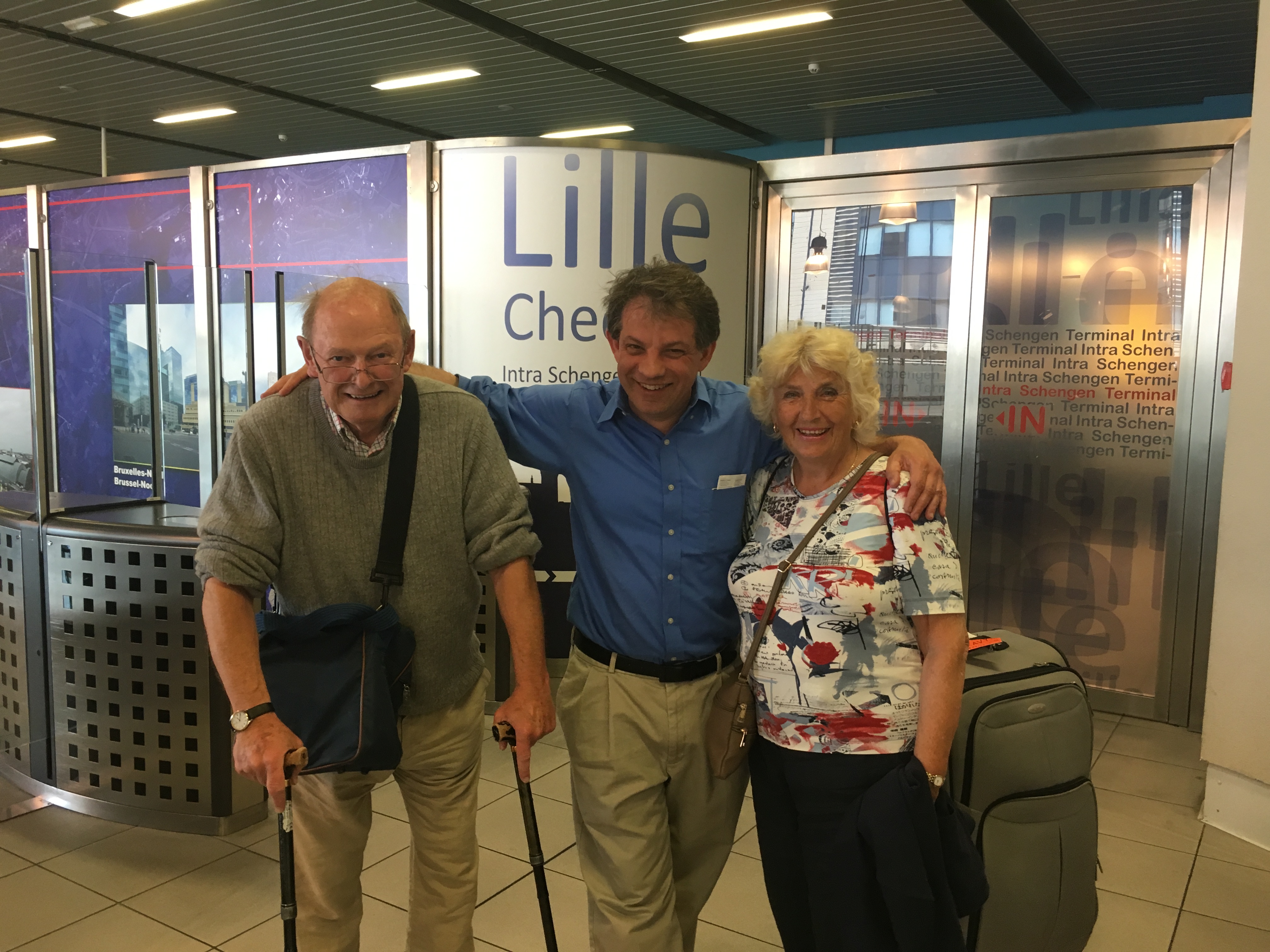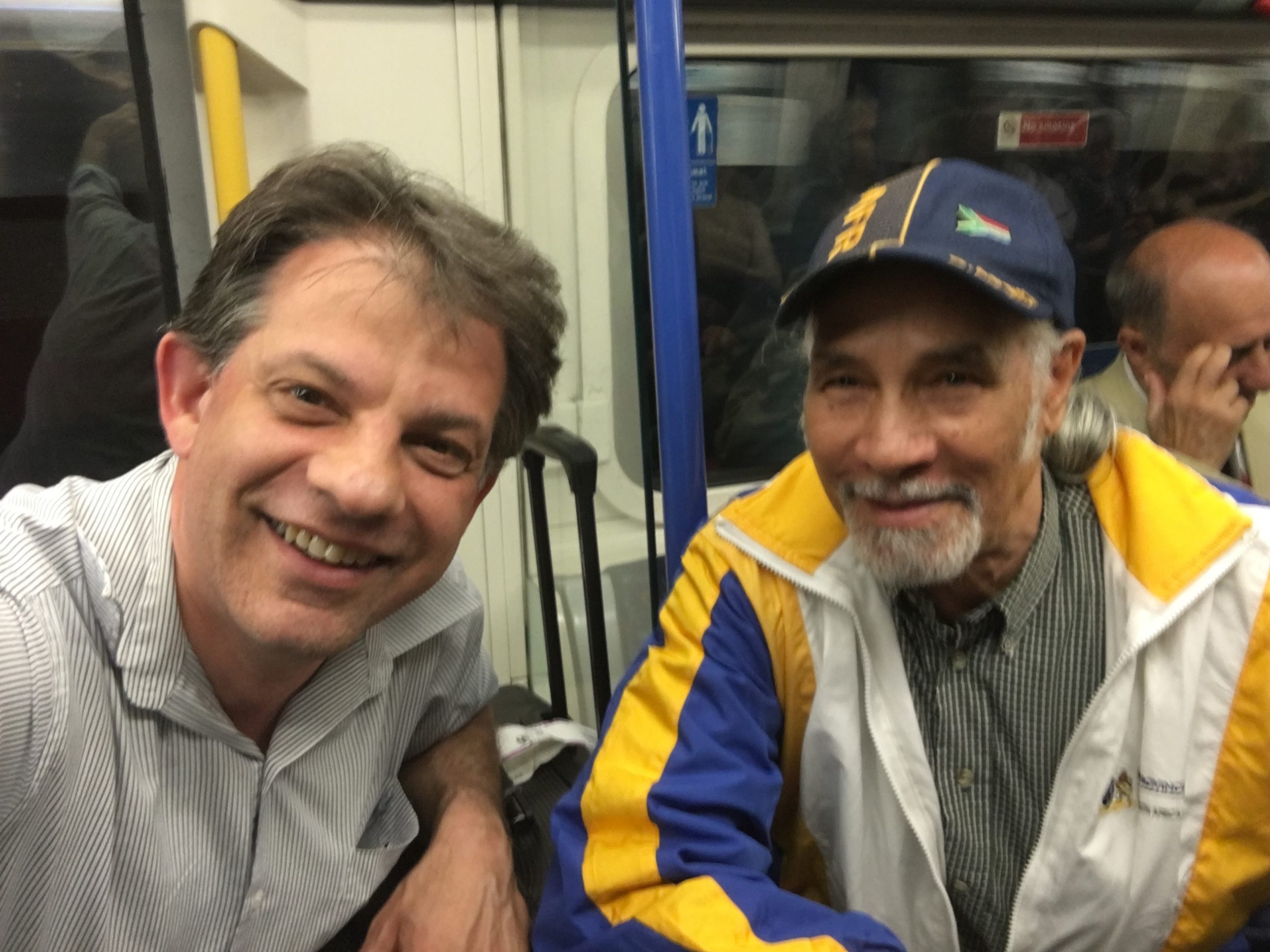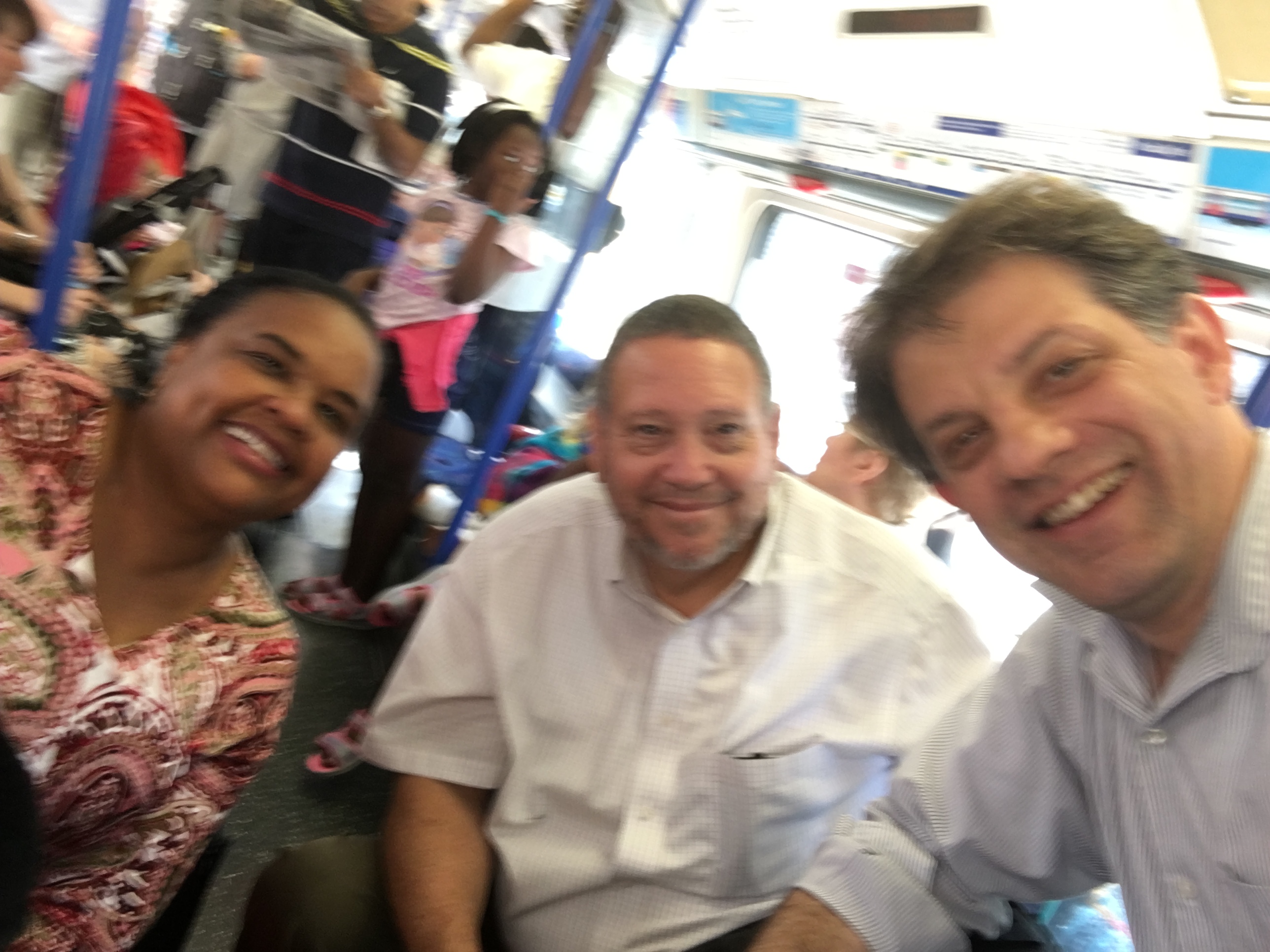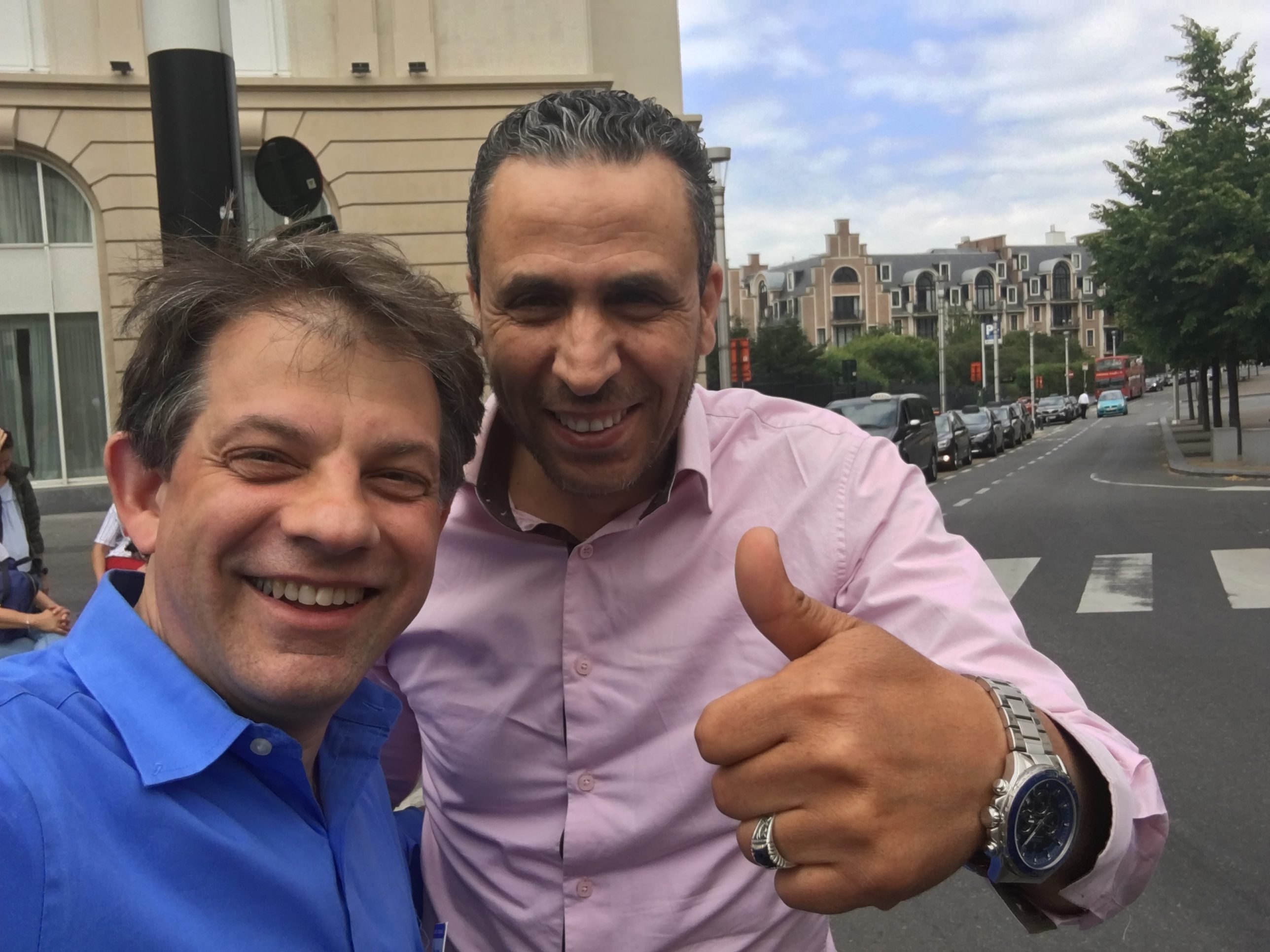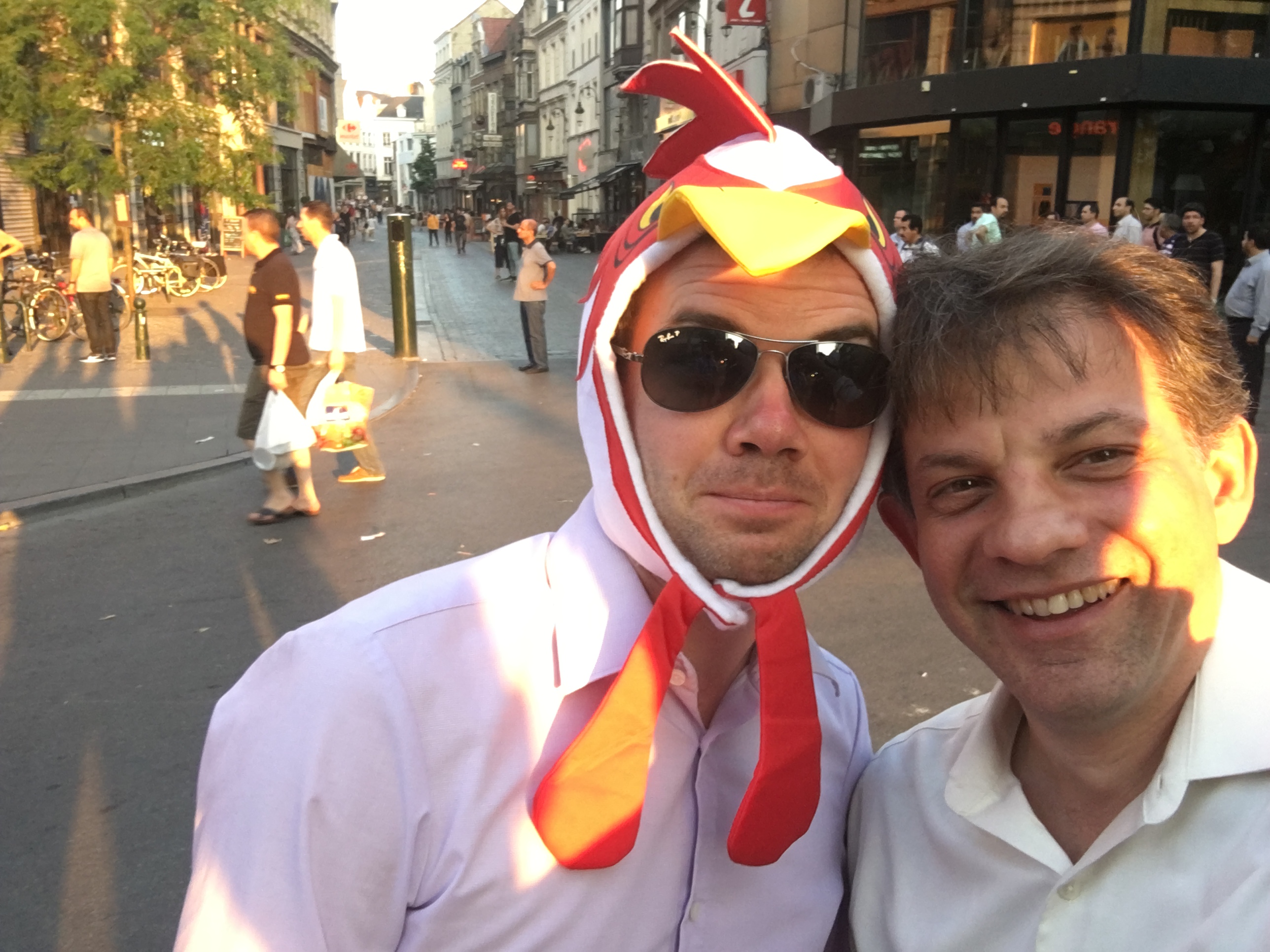 COMMON Europe Congress 2017
Each year the Congress (www.comeur.org) is held in a different city, with this year being in Brussels.   Nearly 100 sessions in 2 and 1/2 days.  This trip provided me with a little free time for exploring, meeting the local residents and sampling some of the restaurants.  Two of the signature foods are frites and mussels.   We took the EuroRail to Brussels and met up with Robin Tatam and his family.  It was very cool going through the Chunnel, going through France and then Belgium.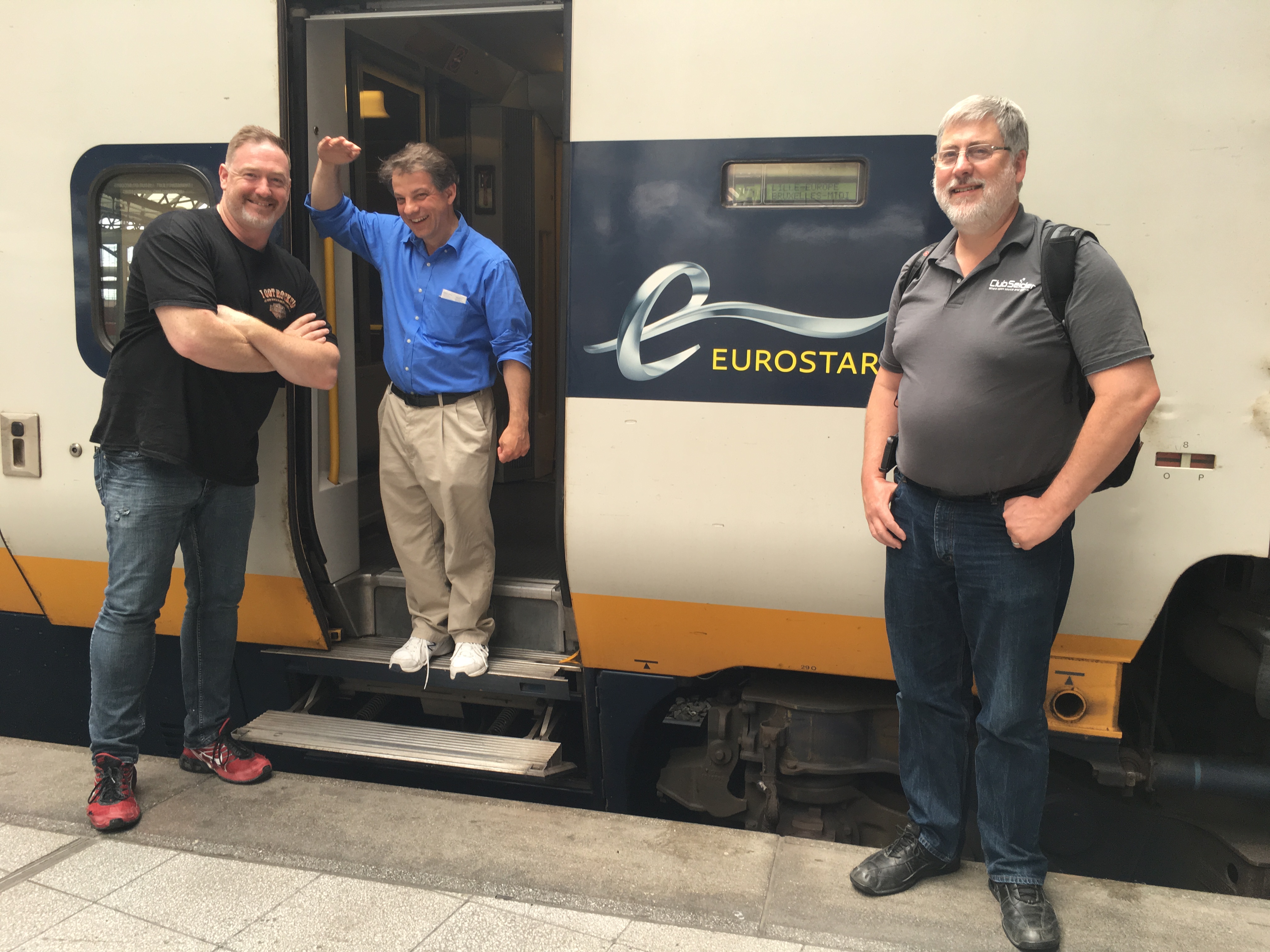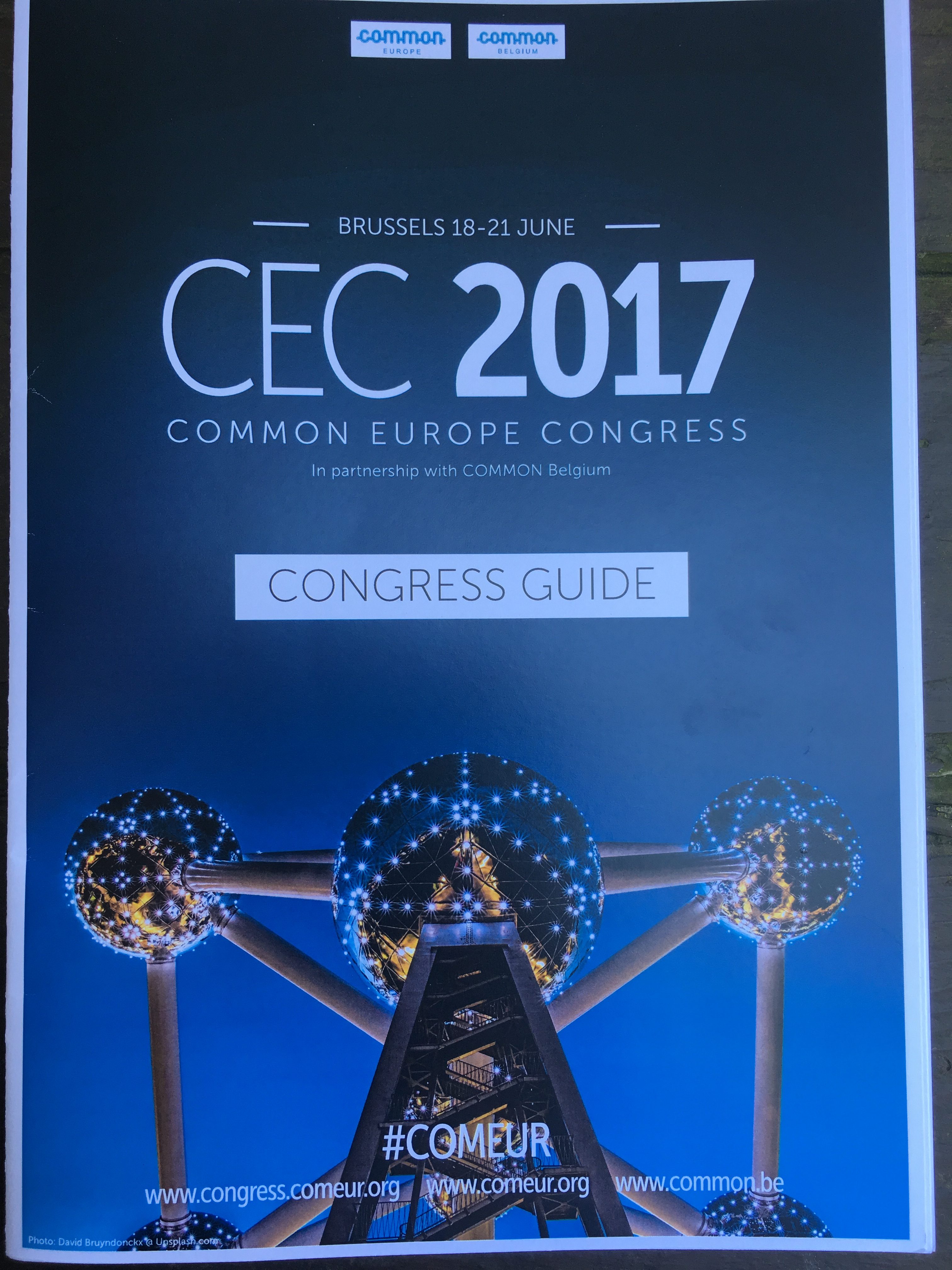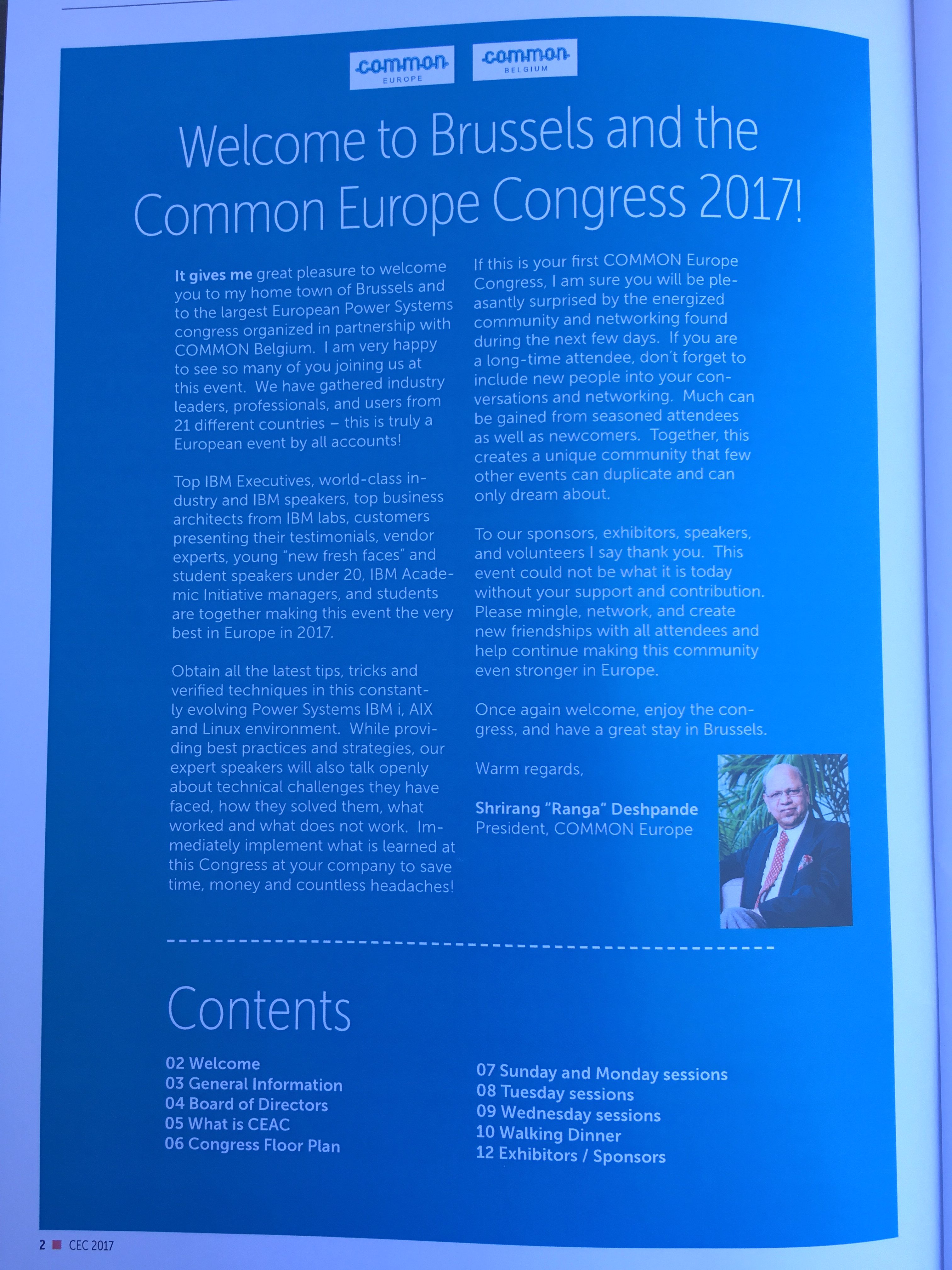 Congress networking
From opening reception to the dinner at the Comic Art Museum (www.comicscenter.net), there were several opportunities to visit with peers from over 20 countries.  Throughout the event I was able to take some photos with board members and attendees.  Here are a few: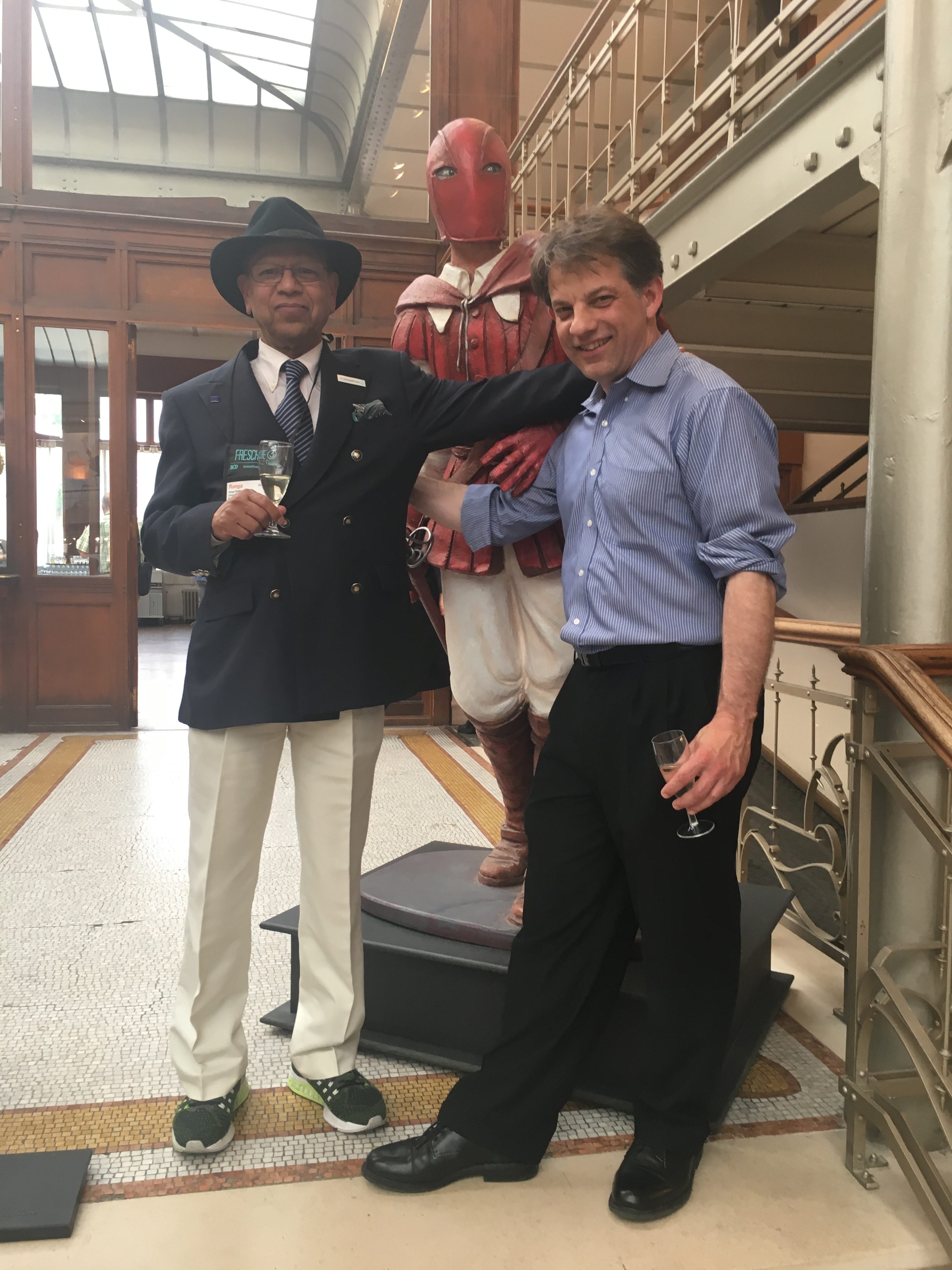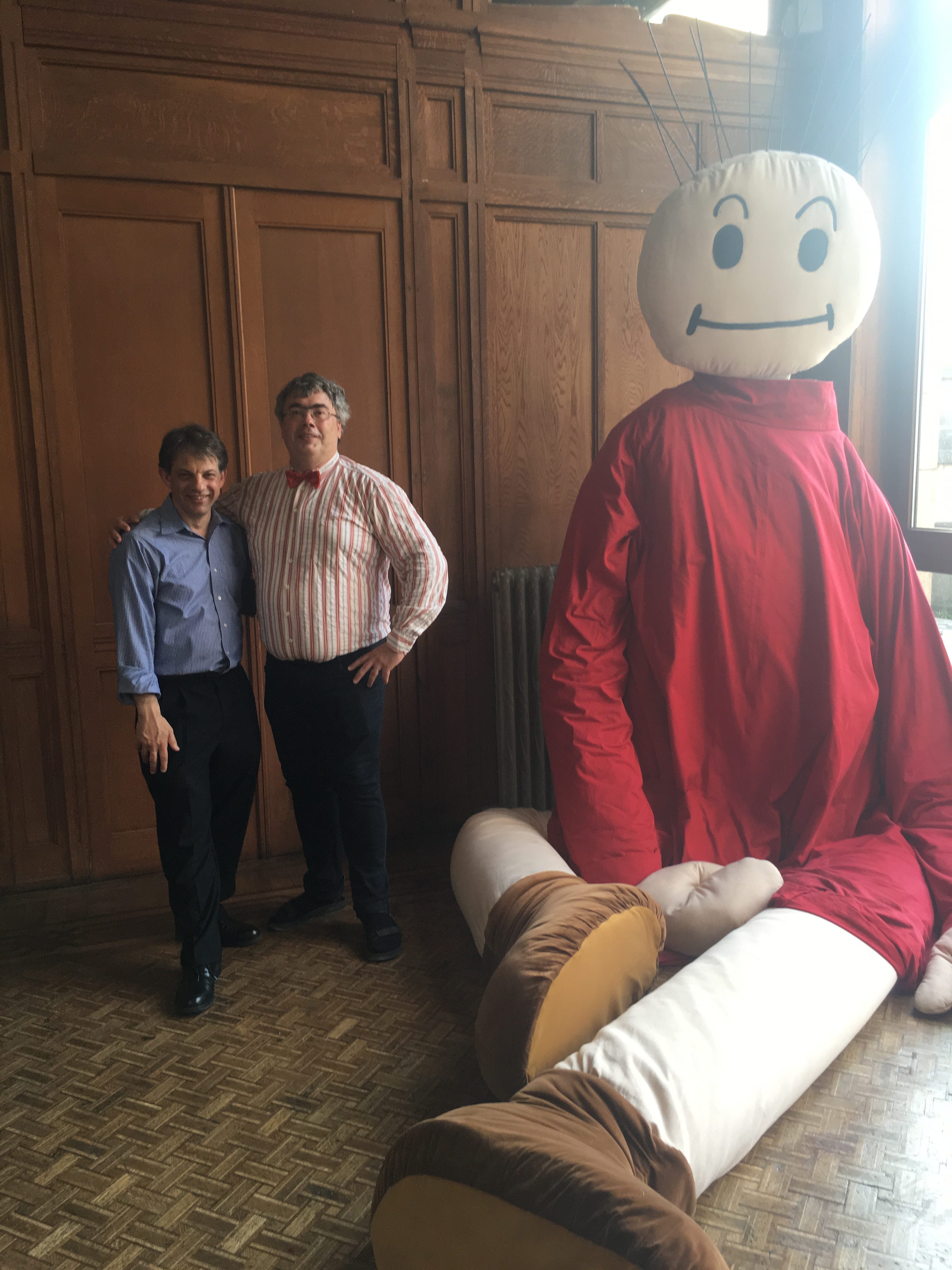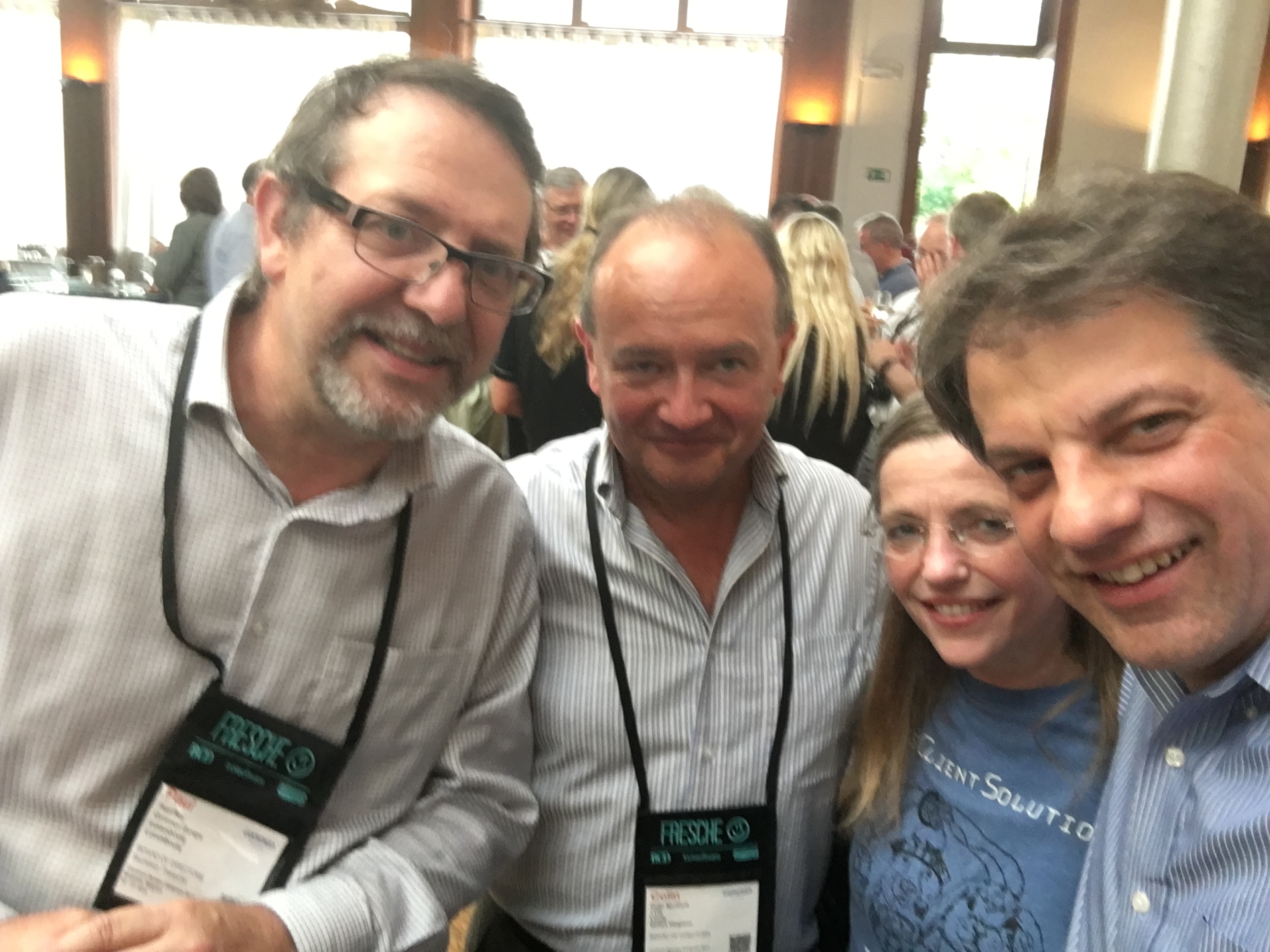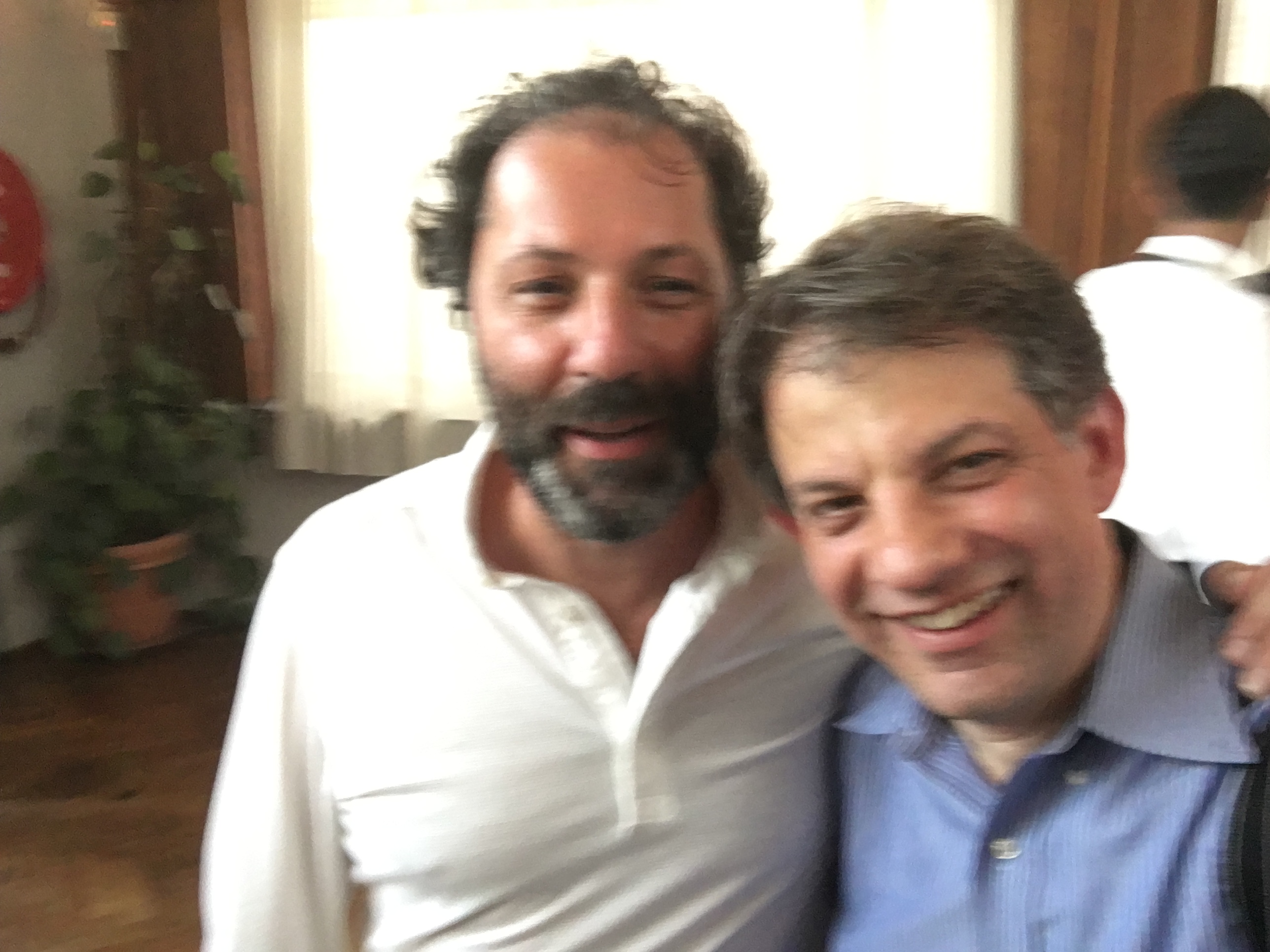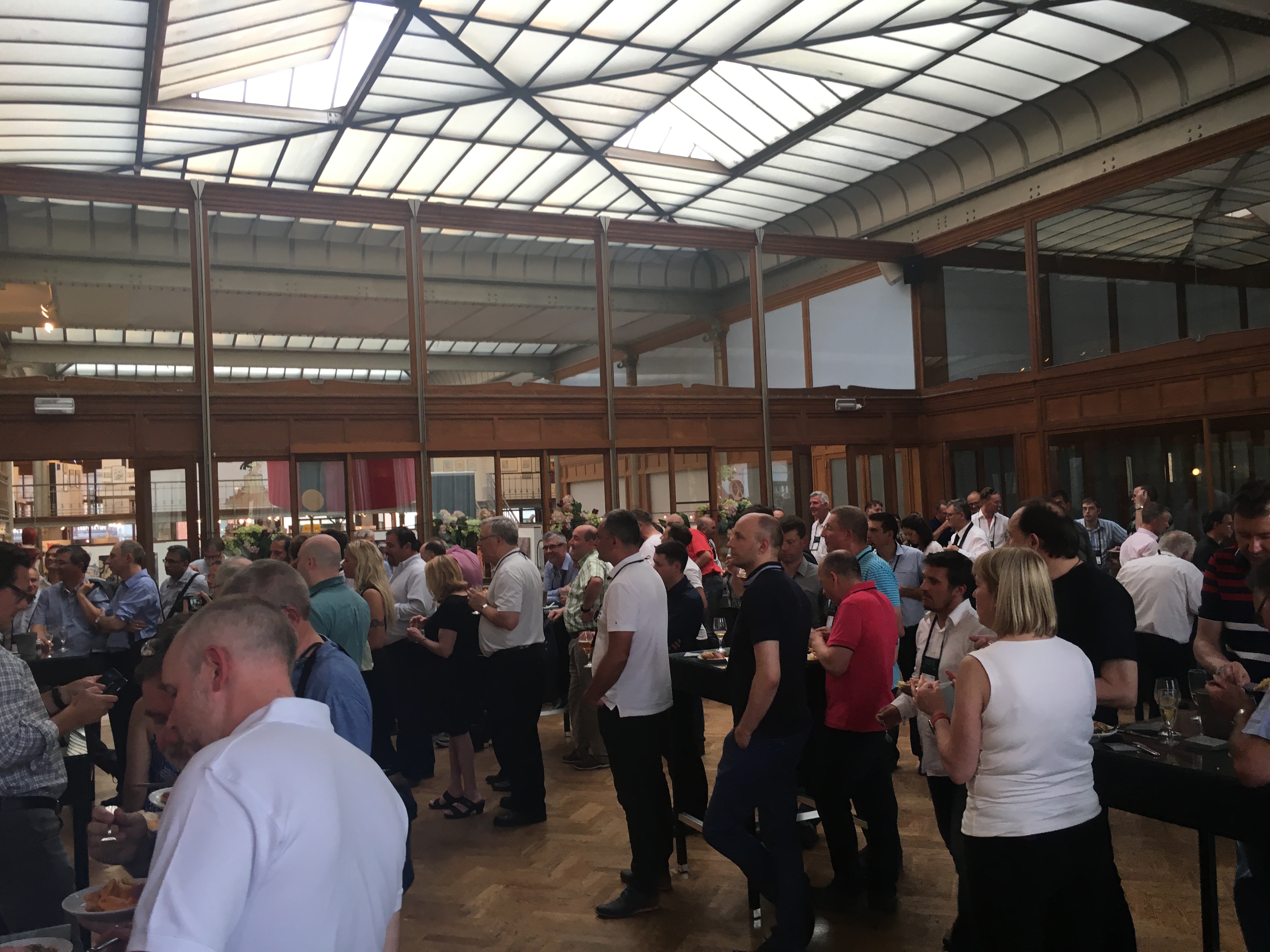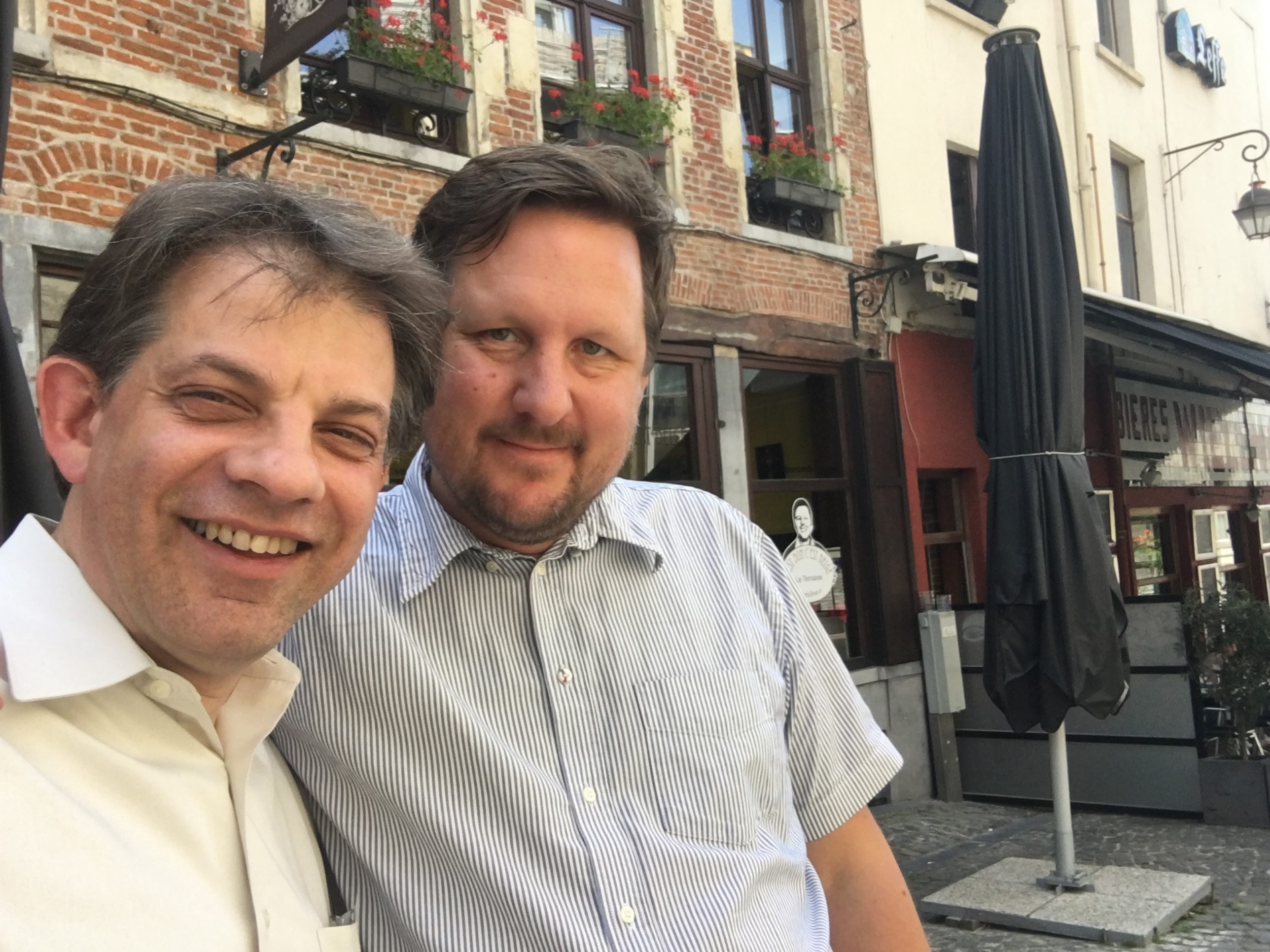 RDi sessions
It was decided to present a track of RDi sessions which showcased a broad spectrum of RDi's vast features.  The three selected sessions were "From STRPDM to RDi," "From STRDBG to RDi" and "RDi FAQs."   I was very pleased at the attendance and interest in this topic and fully enjoyed presenting the content.  At the end of my last presentation I created a short video thanking everyone who attended.
Beautiful music in the air
One need not spend too much time in Brussels before you encounter music of all genres. It's everywhere, searing through the throngs. This first video is of a street musician playing an incredible rendition of Giacomo Puccini's Nessun Dorma.  It stopped me in my tracks.  Hearing street musicians is something we encounter all the time in NYC, but this music, combined with the surrounding architecture made it extra special.
As an added bonus, at the COMMON Tuesday dinner, COMMON Europe board member Igor Novotny's two amazing daughters Zora and Nora Novotna provided classical piano overtures that astounded the senses. Nothing had prepared me for this. Whether you listen for just a few moments or the entire length, I'm sure you will agree their rendition of Franz Liszt's Hungarian Rhapsody No. 2 is masterful.
Saying goodbye
On the very last day Liam and I took the train to Brussels airport and began my journey back to New York.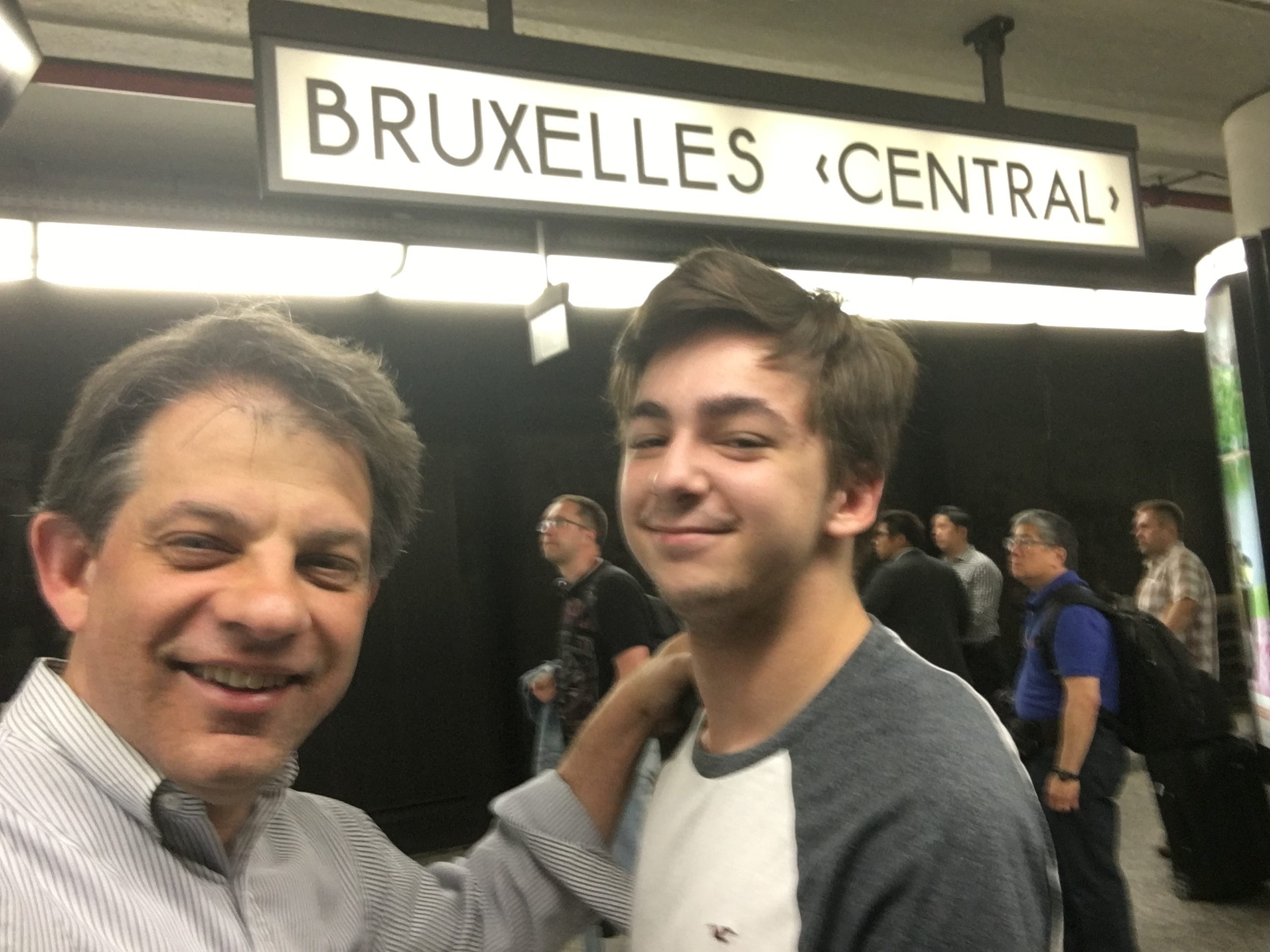 After the long flight, here is one final video from the baggage claim area at JFK airport.   Thank to you everyone I met during this last week, this is yet another trip I won't ever forget.