I'm so fortunate for the privilege to present at many conferences each year. No question though who the granddaddy is – COMMON U.S.  Over 1000 people attend so there are LOTS of conversations to be had.  This is a celebration of seeing them and enjoying their company.   If you've never attended COMMON or at the very least an event with lots of like-minded people you are missing a huge piece of networking, both personal and professional.
Arrival!
Whenever I arrive for a conference, particularly one where I'll be presenting many sessions, I'm always filled with enthusiasm and anticipation of what's to come. Especially being able to reunite with so many friends. Immediately upon landing in Orlando's MCO airport, I recorded a video while walking in the corridor.  You can see in my expressions how happy I am to be there.  In the video I also a mention the COMMON RPG pin, one of four promotional Harry Potter pins featuring some of the different aspects of IBM i.
Off to the hotel
Taking a shared shuttle can be a lousy or exhilarating experience, it all depends on where your hotel falls in the drop off chain.  The shuttle was already packed when I paid for my ride and was told I would have to sit up front in the passenger seat.  It didn't take very long to learn that the driver, Leslie, was from The Bronx and still has family there.  We chatted about New York City history the entire time, and I secretly wondered if he put my hotel as the last stop just to keep our NY conversation going.  I wasn't in any real rush and was honestly enjoying the conversation.  Turns out Leslie is a treasure trove of NYC history and actually stumped me on a couple of his hard questions.   When we finally arrived at my hotel we both got out of the shuttle, hugged each other (using the "secret" NYC technique) and he went on his way.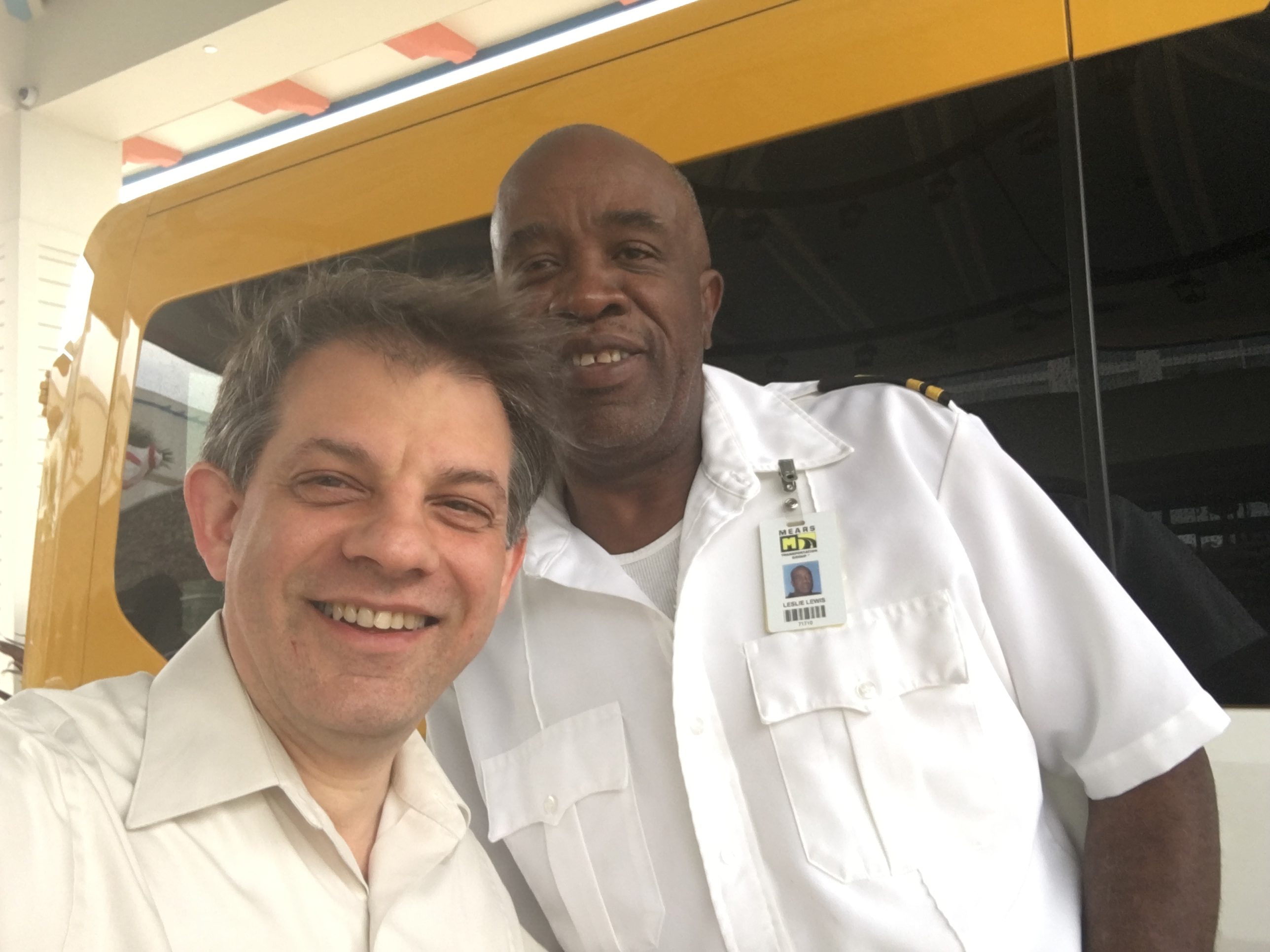 The Lowes Sapphire Falls Hotel
The conference location was opened in late 2016 and was absolutely stunning.   The City Walk is where all the restaurants are located and it's a short boat shuttle ride or about a 15-minute walk.   I used both modes but definitely prefer the walk.  Each morning I would look out the window overlooking the pool and watch the ducks taking their morning swim.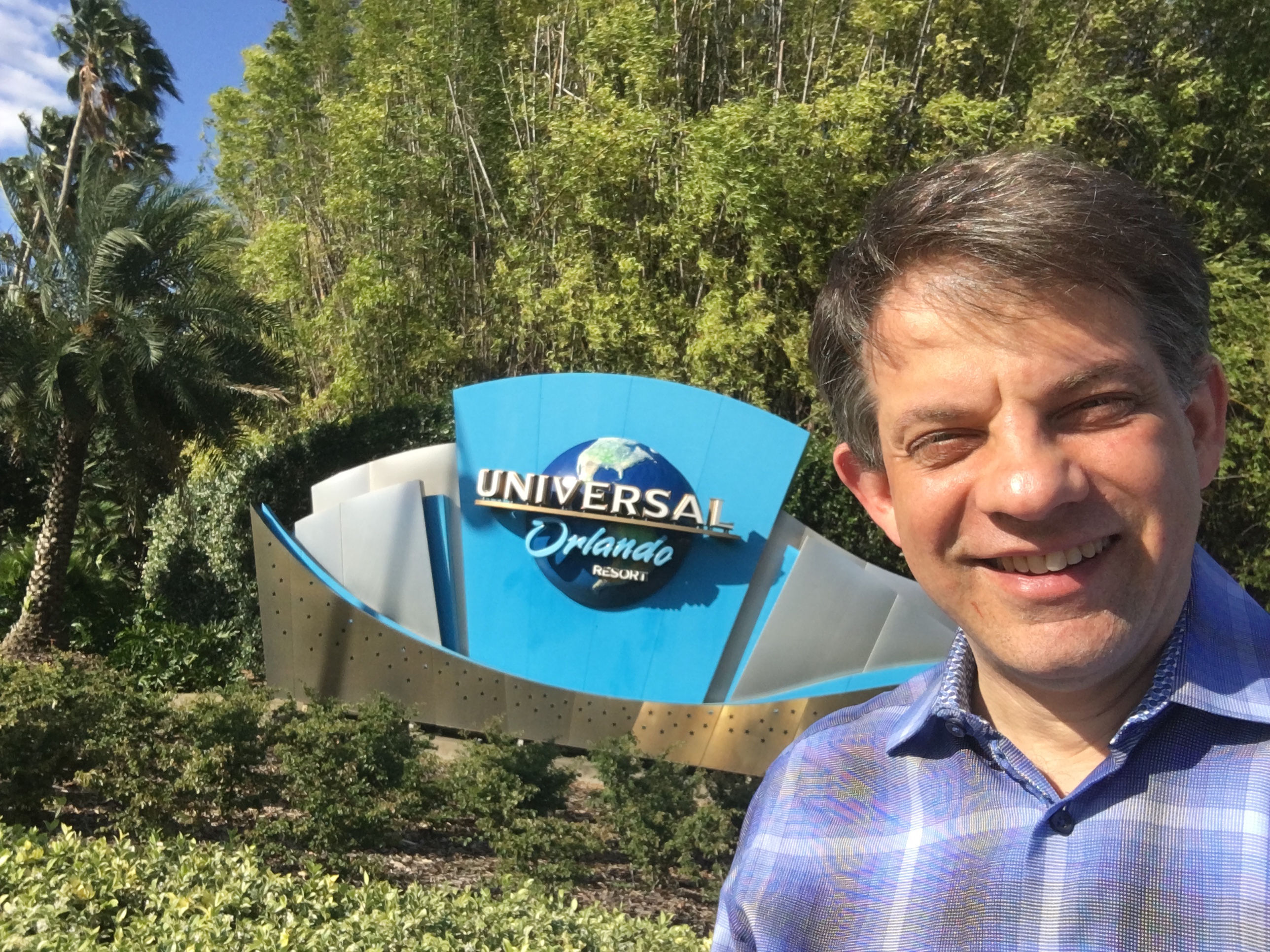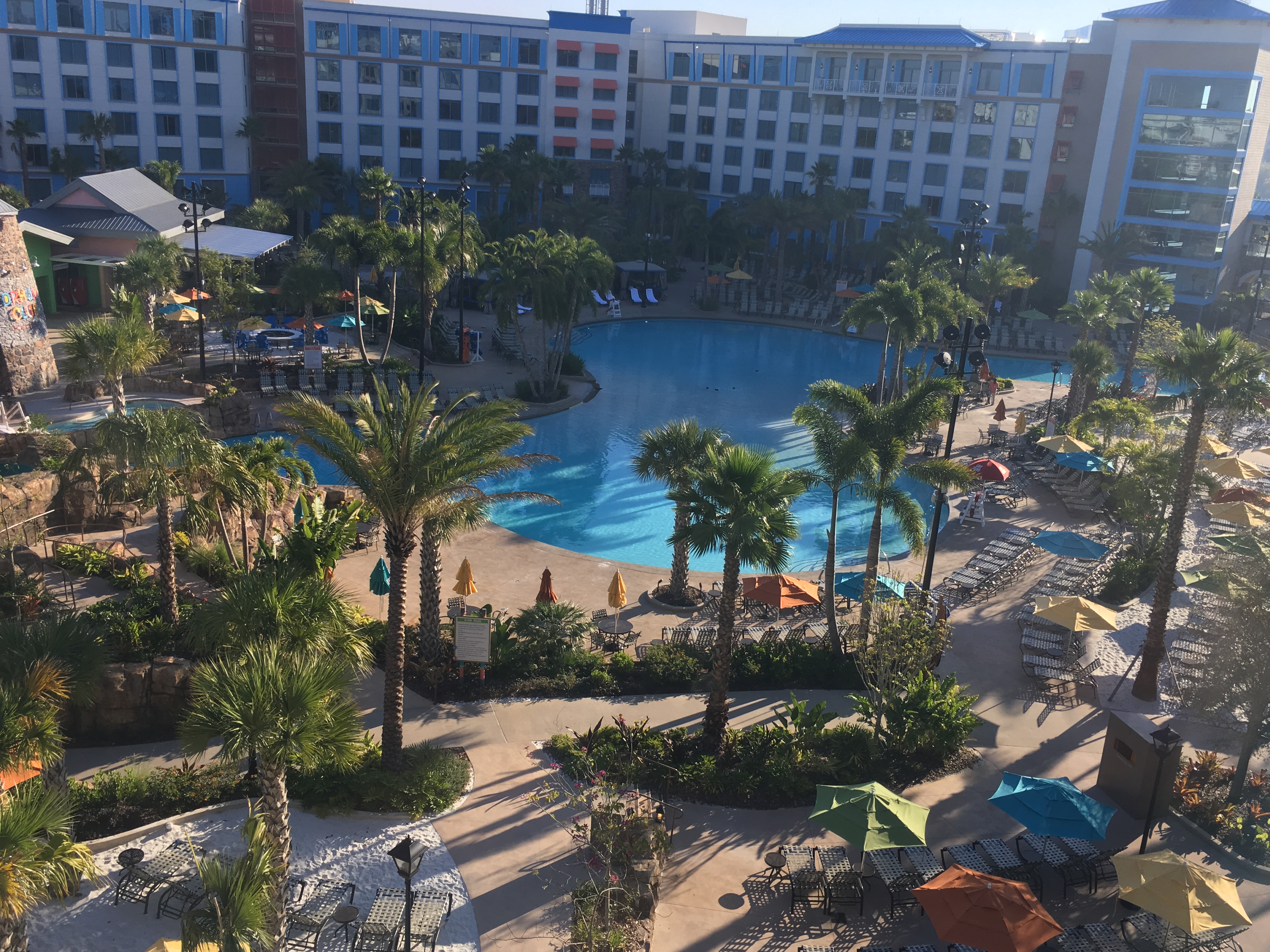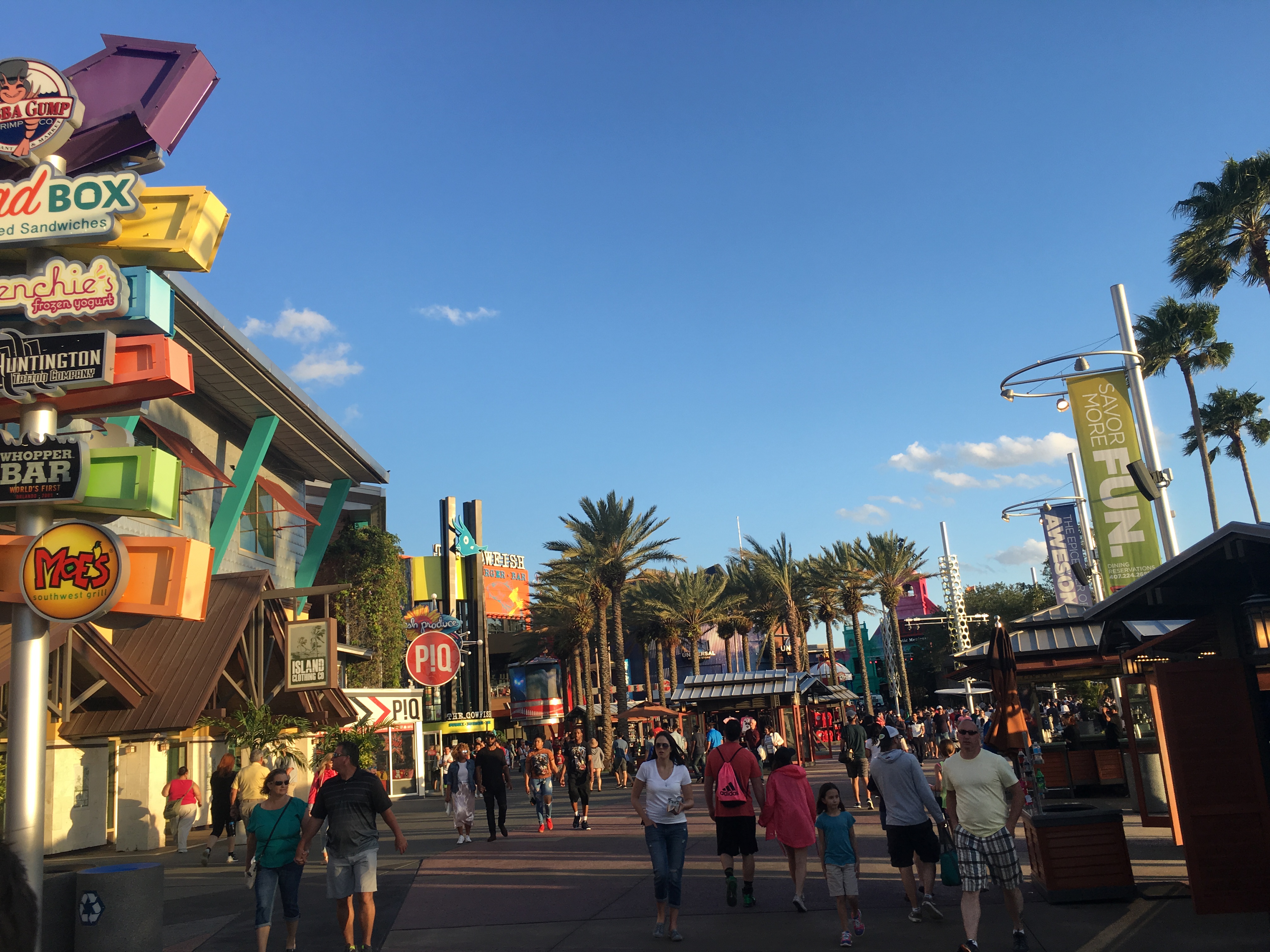 RDi Debugging Pre-Conference Workshop
Each conference COMMON offers workshops, which provide attendees to participate in a deep dive of several topics, ranging from programming to system administration.  My debugging workshop was selected and it was a lot of fun to step through lines of code with many developers.  Since the lab was located right near the entrance of the conference I saw many friends walk by, each of them waving as they went past.   At the end one of COMMON's newest members, Liam Allan joined me in the lab for a photo.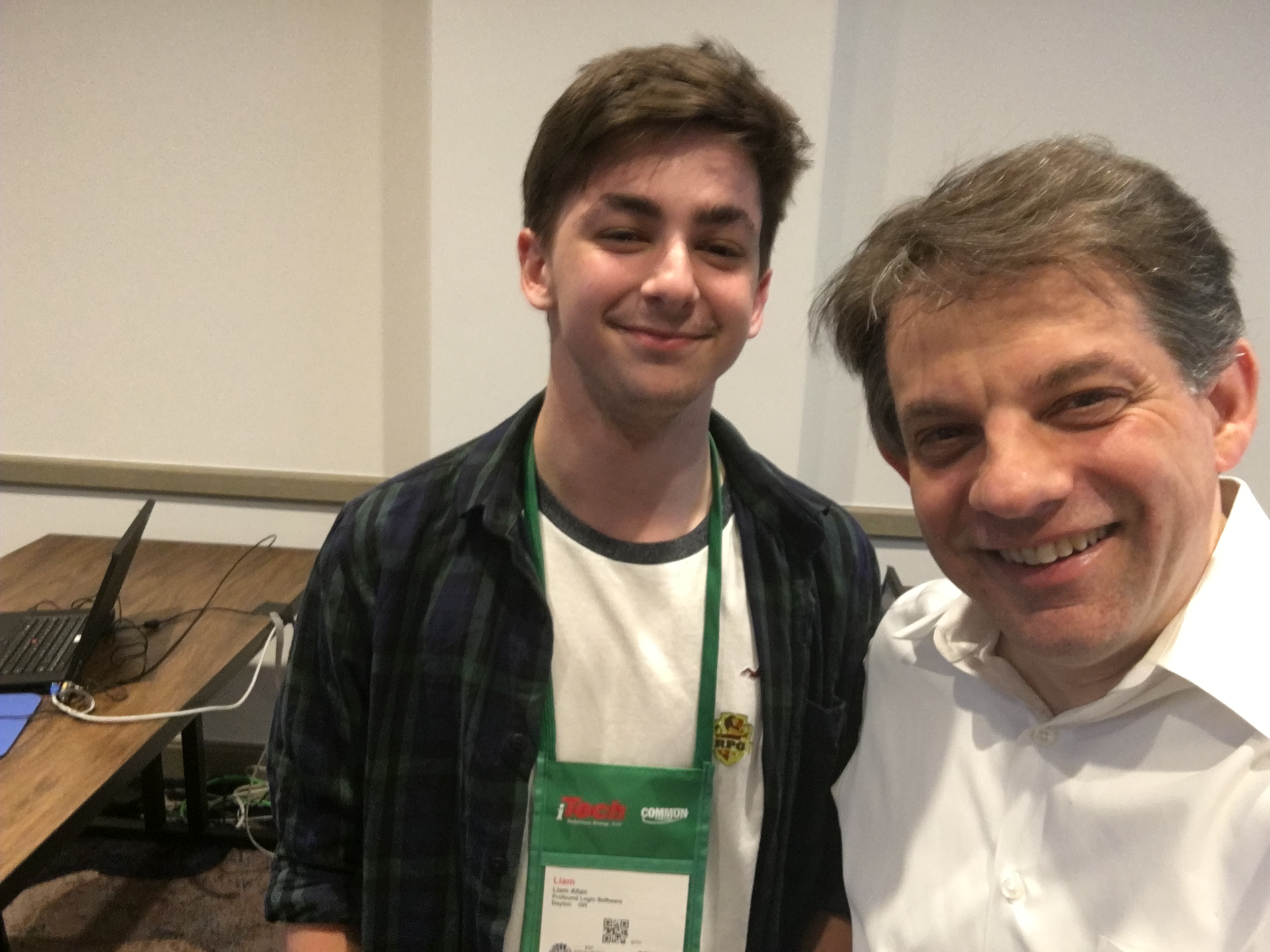 Dinner and hanging out with friends
Surely one of the absolute best parts is being able to spend real quality time with the people of COMMON.  And since COMMON draws from all over the world, the conversations are spectacular.   For instance, one night I shared dinner with Torbjörn Appehl and Mats Lindstrom of COMMON Sweden.  Another night a much larger group of us had dinner together at Margaritaville.  It's times like this where friendships that span the globe are born and fostered.  These are people who can call upon each other on virtually any topic should the need ever arise.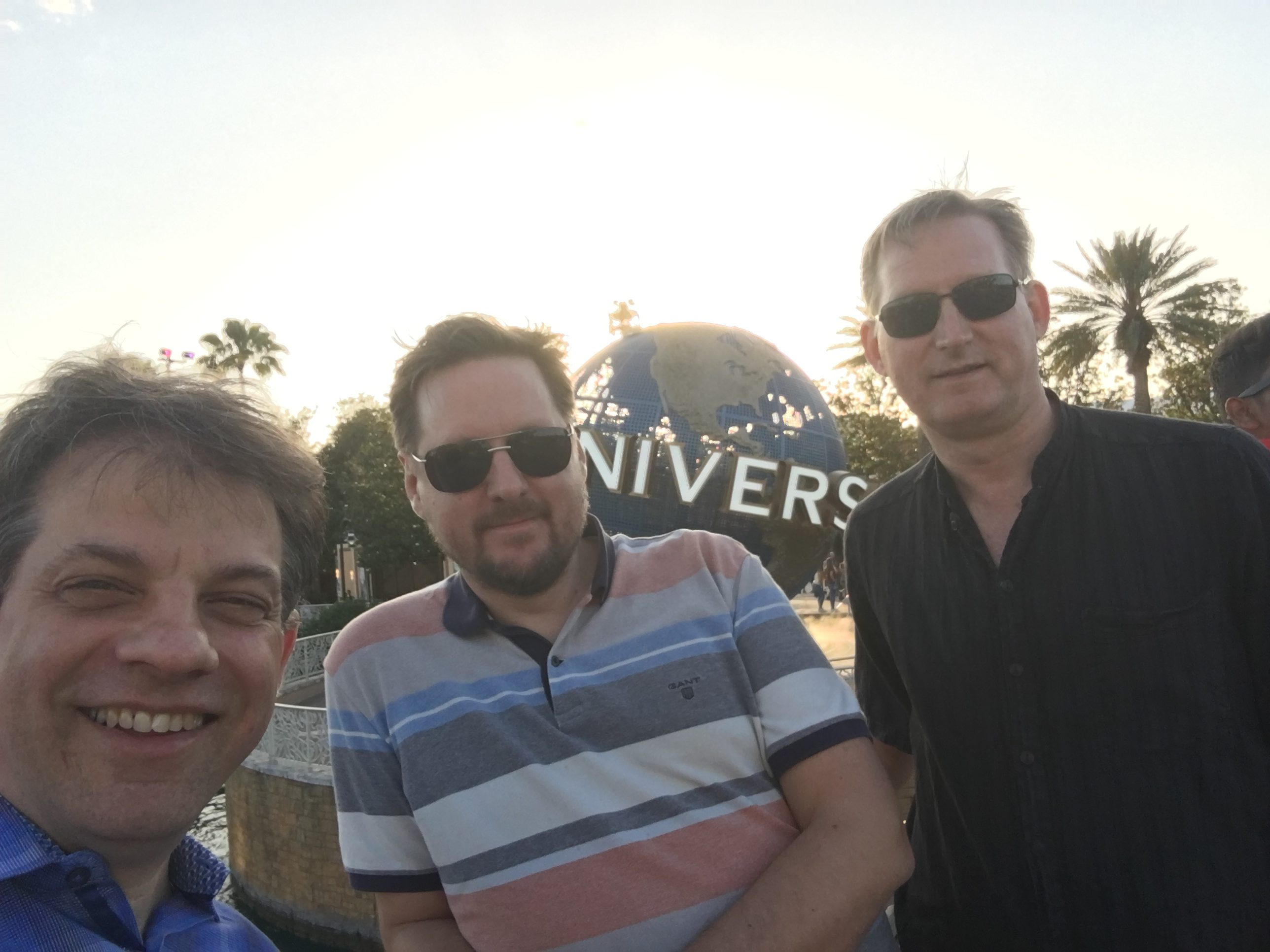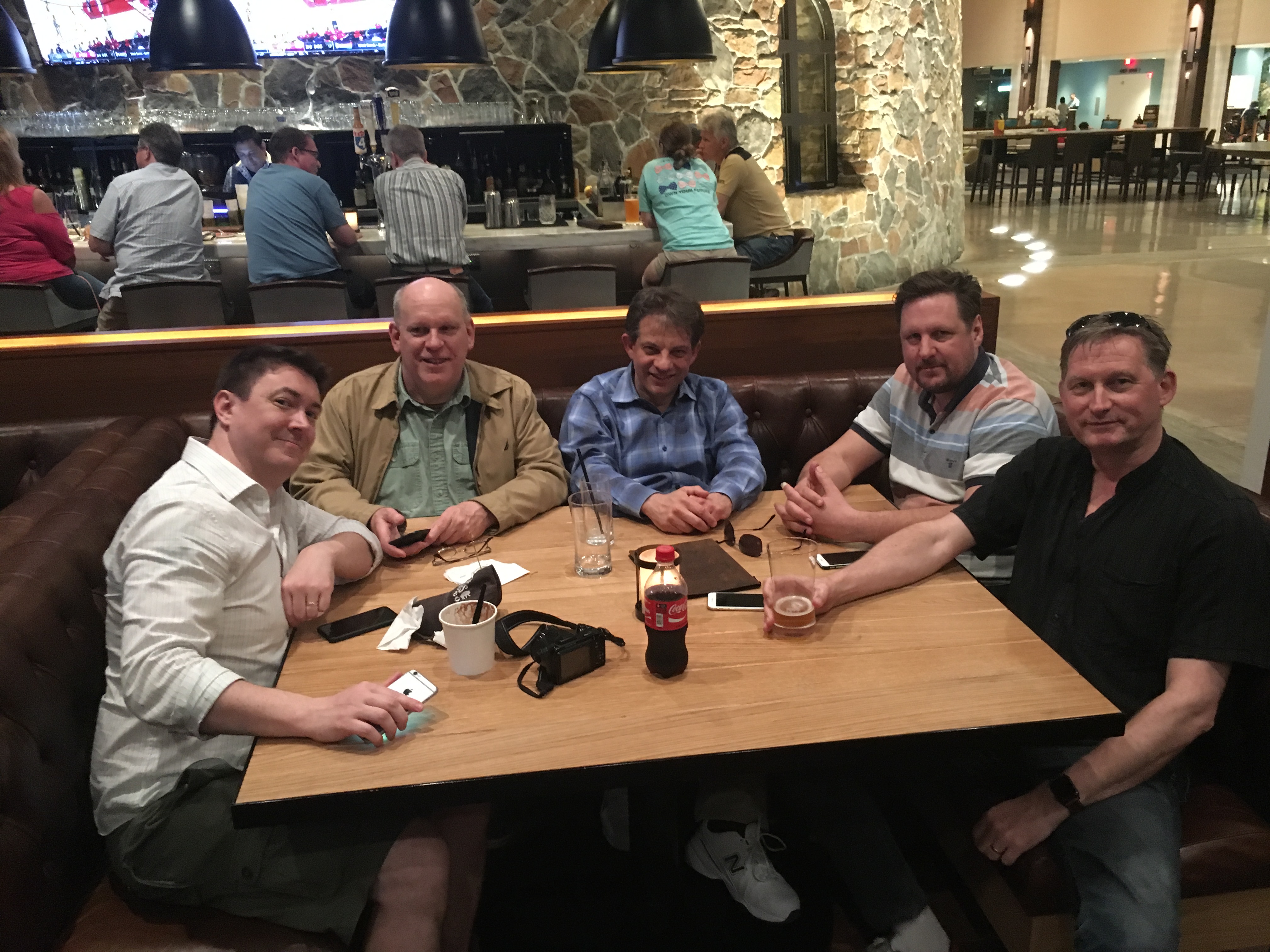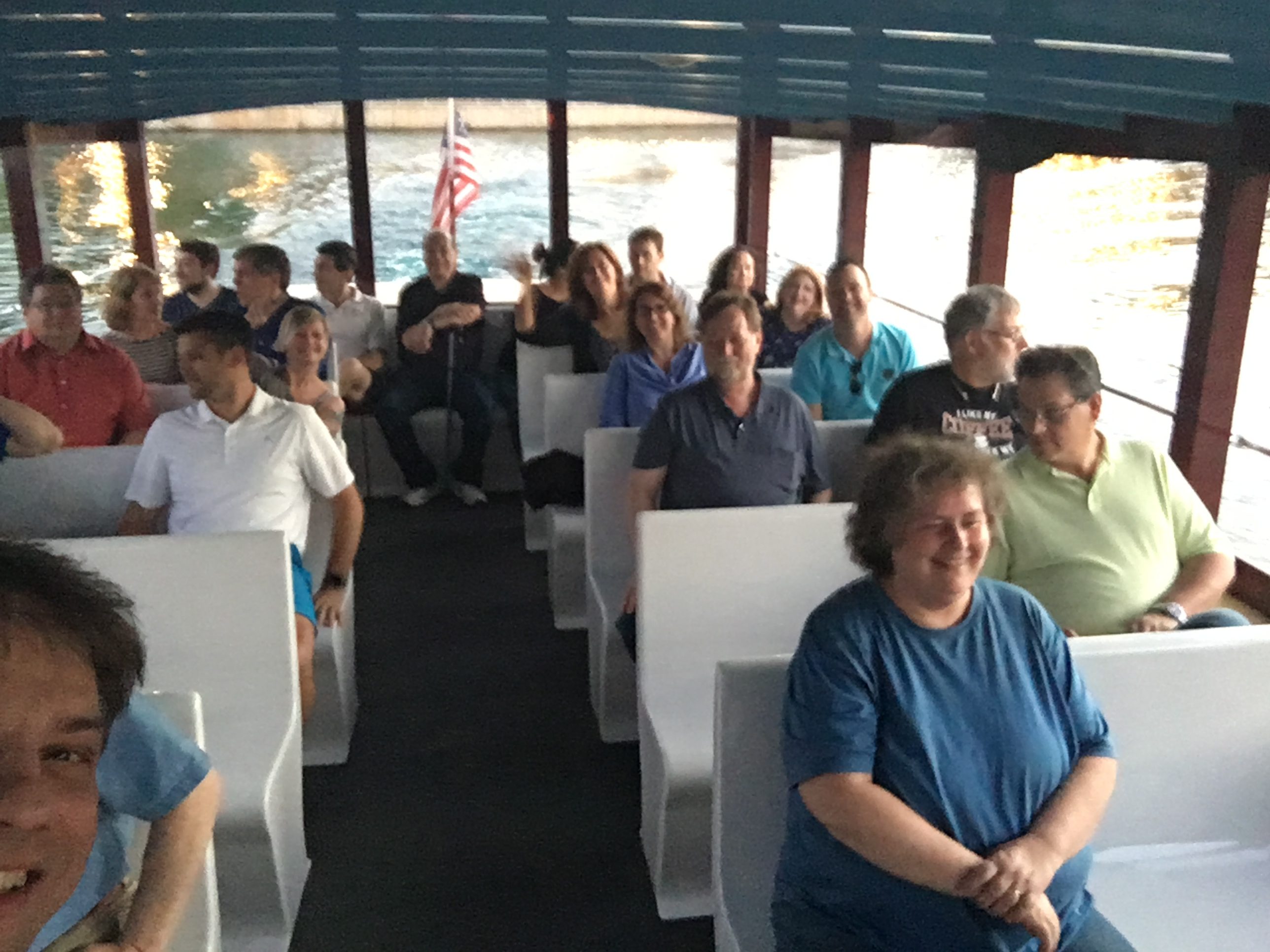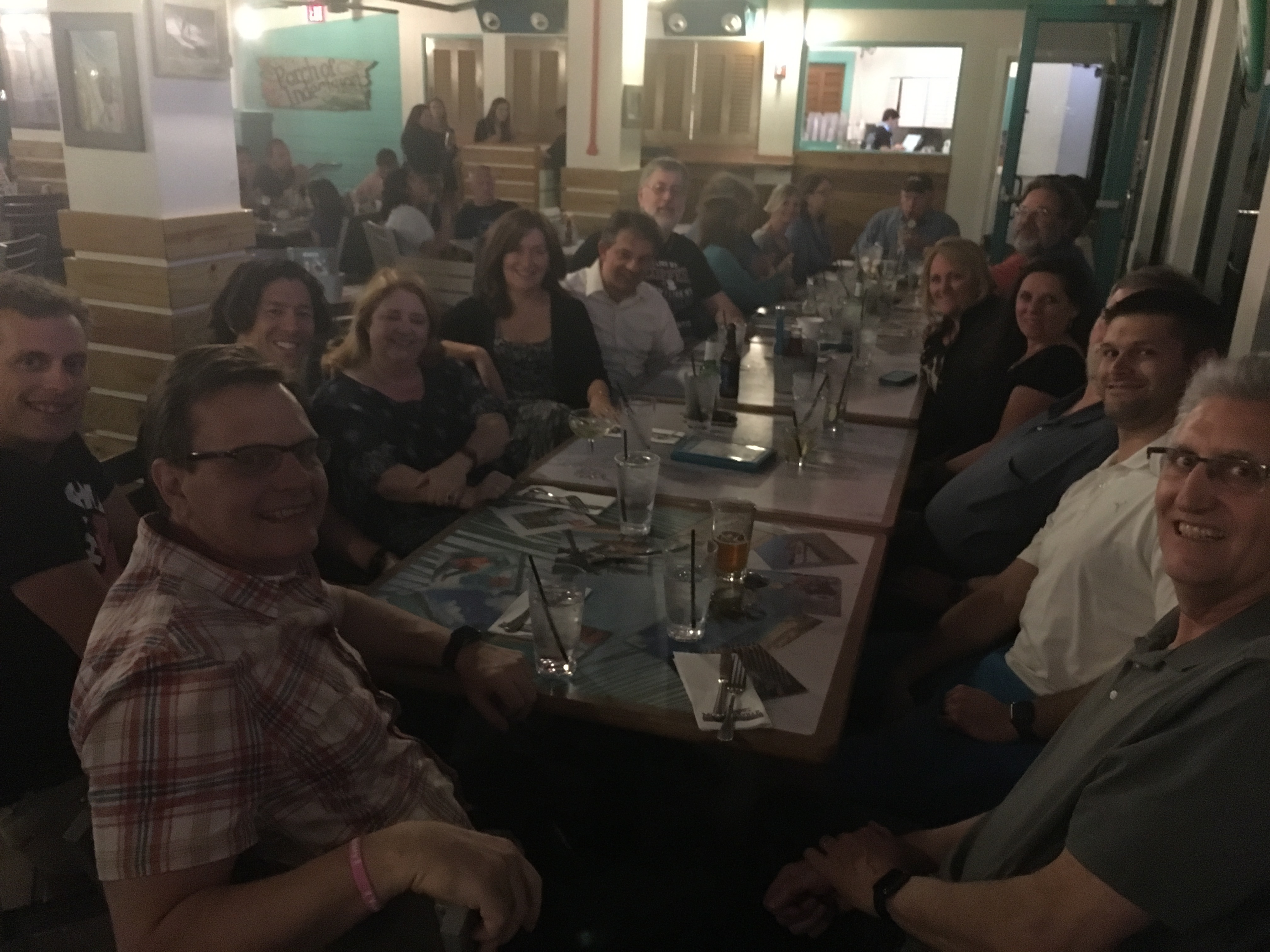 Conference sessions
I've said it so many times before and will continue saying it.  There is nothing quite like being in front of a room speaking with peers on tech topics.  And when the room is really full it's even more fun.  Chatting with the attendees and watching them speak with each other, share and solve common problems is amazing.  The networking value is off the charts.  Here's a quick video from a session on debugging.
Vendor Expo
There are several times to interact with product and service vendors at the conference.  Because we were hosted by Universal the Harry Potter theme was everywhere.  IBMers walked around in wizard costumes and cast spells on us.  Here's Steve Will with Scott Klement and I doing just that.  Even IBM Watson go into the act with a sorting hat, where you would speak into a microphone saying something about yourself.  This was transmitted to Watson and it would determine which house you belonged to.  I was sorted into Ravenclaw.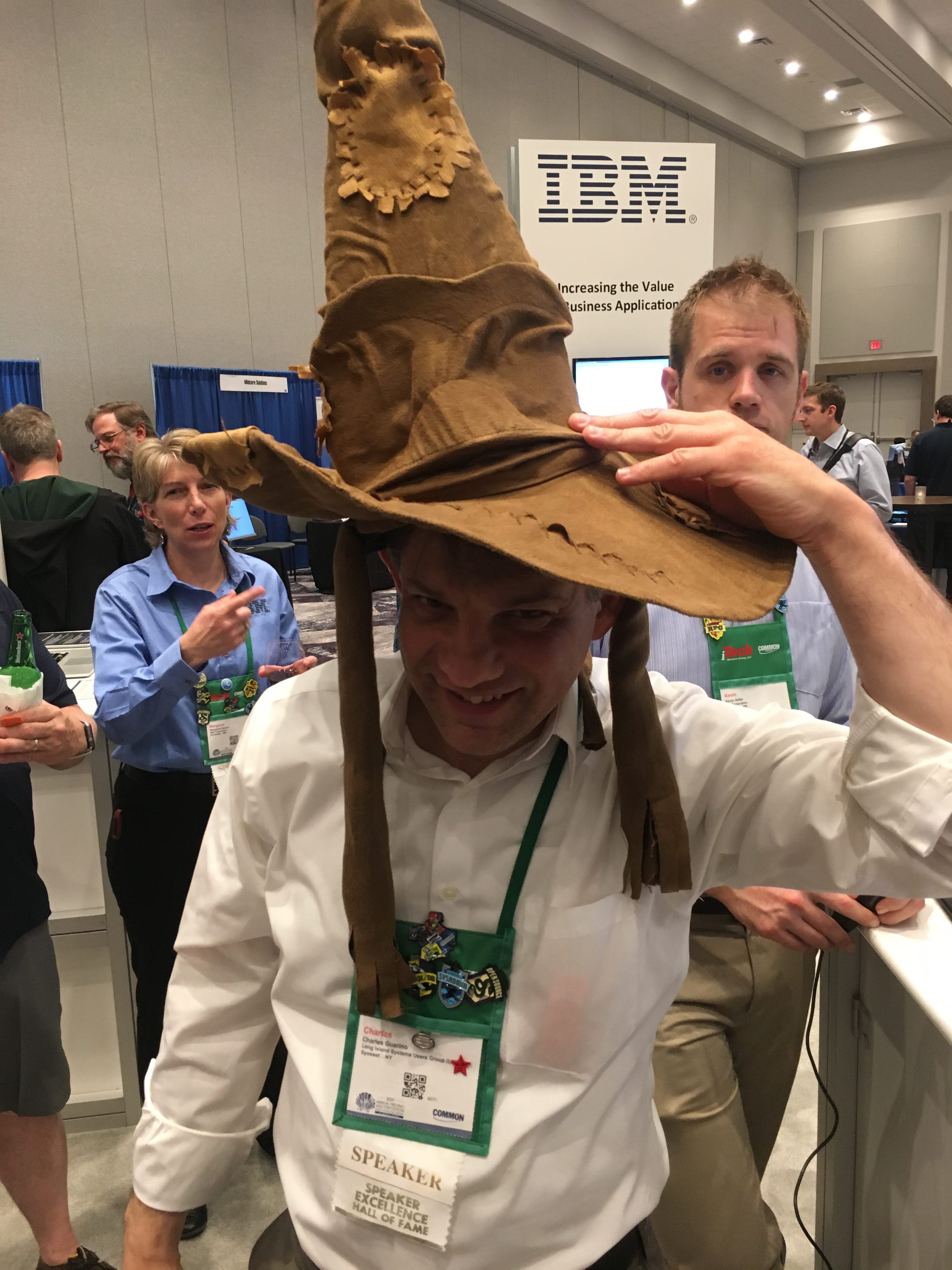 COMMON Board of Directors
COMMON, like all conferences, doesn't just happen by itself.  There is a board of directors as well as staff that plan these huge events. Quite often they work behind the scenes and for the average attendee their roles aren't quite so obvious.   If you've ever wanted an opportunity to influence the direction of the organization, here it is.  I decided last year that even though I've been a speaker since 2005 I wanted to participate in other ways as well.  After speaking with the nominating committee and being selected to run in the election, I was one of three people voted in.  Larry Bolhuis was re-elected to his second term and John Valance and I began our first.  It's a time commitment but one I feel strongly about.  Here's John and I immediately after our first meeting.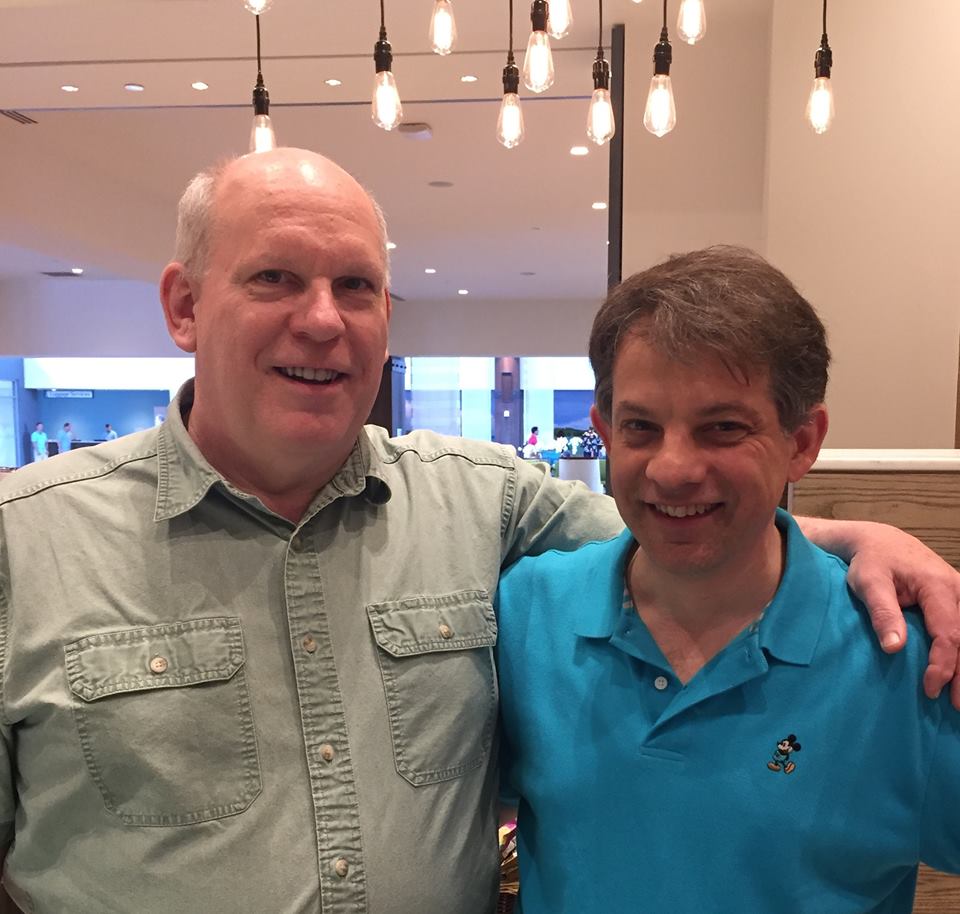 It's not all about work
Each conference has several opportunities to spend with friends and to make new ones.  Every morning I visited The Dutch Trading Company in the hotel to purchase breakfast.  And with each visit these young women would greet me with incredible smiles and our brief but great interactions really started my day in a big way.   On my very last day I couldn't leave without saying goodbye.  Here's me with Ronitha, Wideline, Fior and Cherely.  If you're ever in this place, tell them hello from me.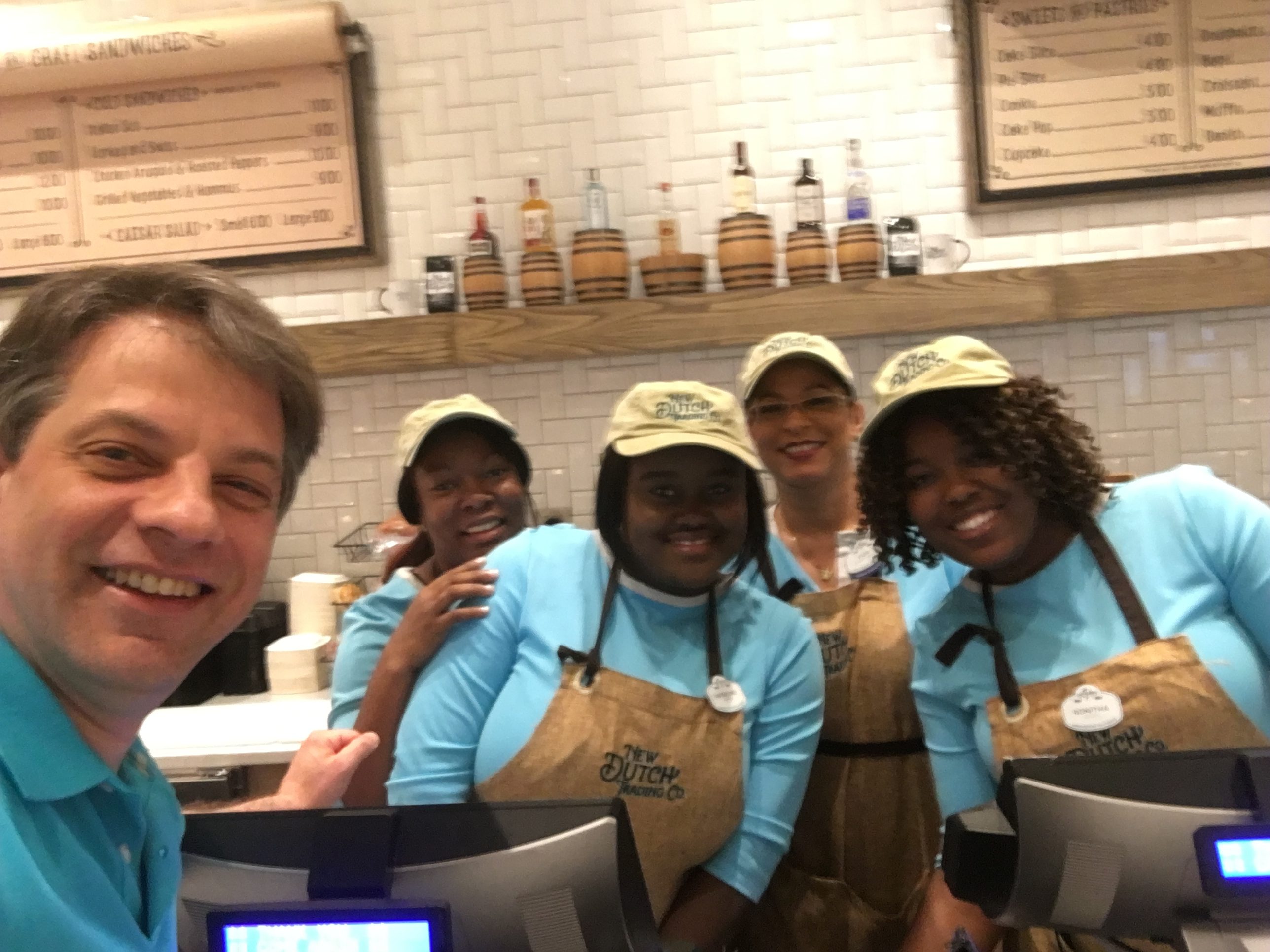 I had two opportunities to visit the parks.  COMMON rented out The Island of Adventure for its closing event, which was cool.   Seeing the Harry Potter ride with only a 10-minute wait is not you see every day.  The next day before heading to the airport I was able to visit Universal Studios.  At every turn, there were times to chat with people literally from all over the world.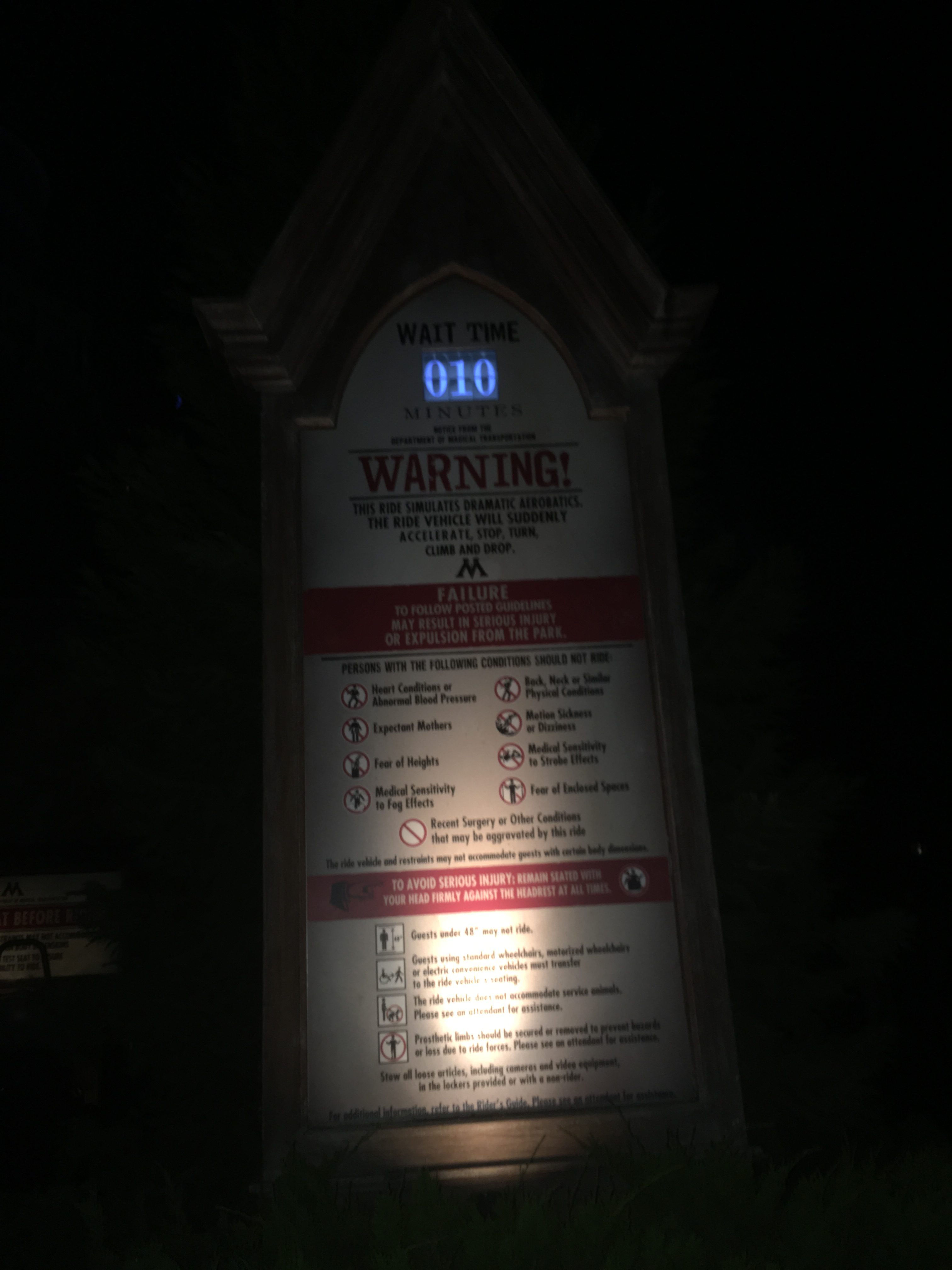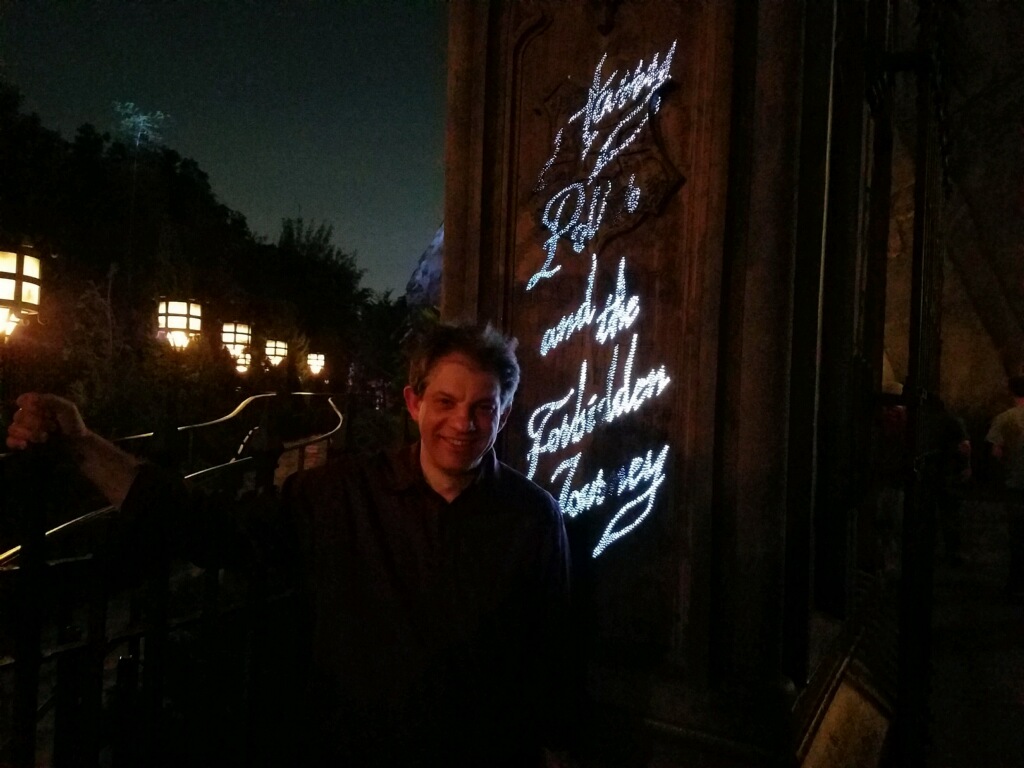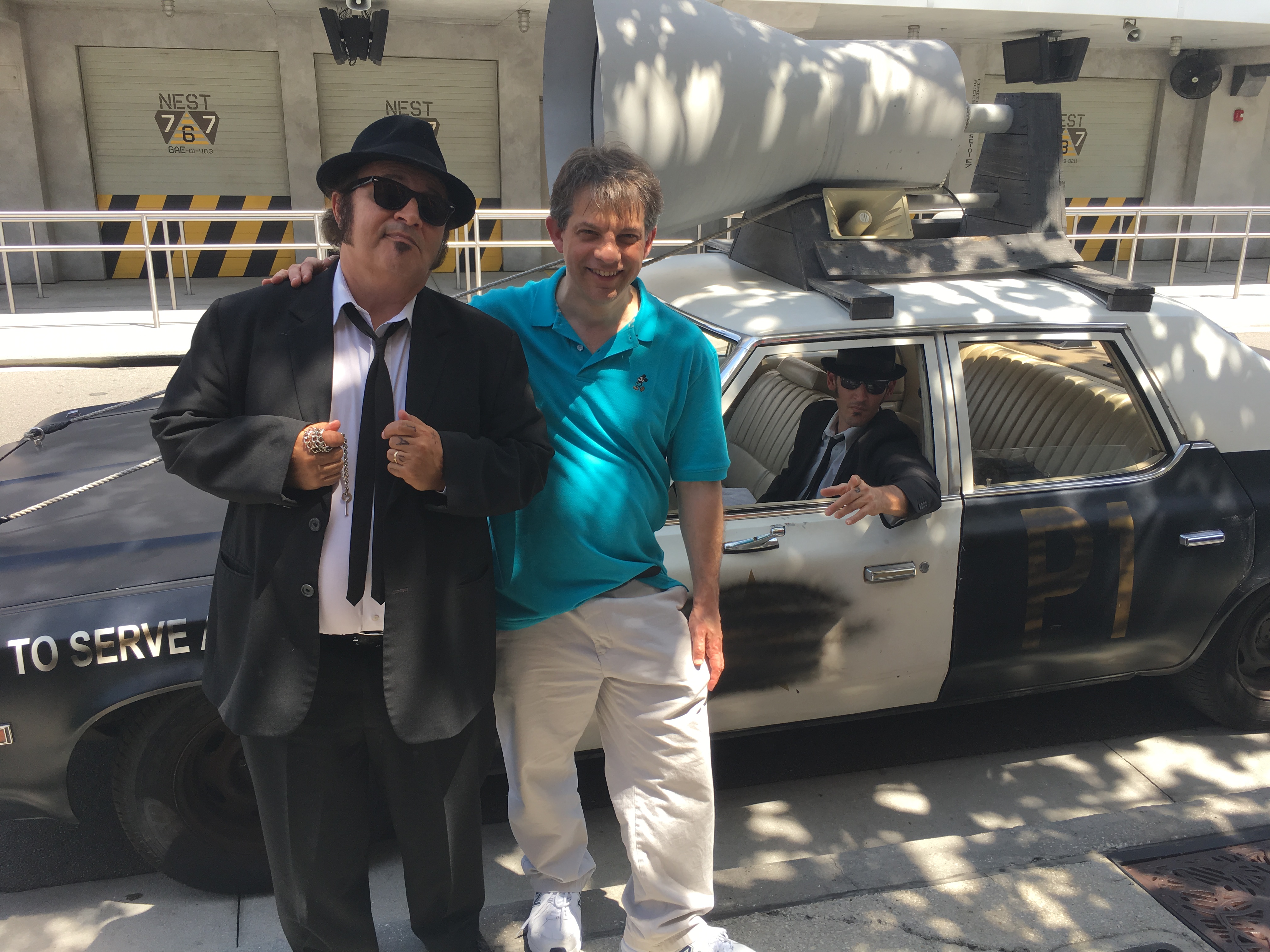 Heading home
Headed back to Orlando International MCO. Even here the people are so nice.  As I was checking in my luggage the two women at the kiosk started up a conversation with me about New York.  Neither one has ever been there so I gave them a short list of things to do when they eventually do get there.  Right before I turned to head to security they came out from behind the counter and we hugged.   The flight was uneventful and got me back safely home to JFK.    What a week it was.  Getting to reunite with friends, giving each of them a hug is one of the best things to do.