Another successful iChime meeting! Meeting number 5, which was held on May 14th went thirty minutes over our scheduled one hour, an event that is becoming a bit of a habit.
To kick off our meeting, we welcomed special guest Jean Marie DiGiovanna. Jean Marie is an international keynote speaker and leadership trainer. She is a founding member of Cambridge Technology Partners and was involved with the company's amazing growth to over 4000 associates worldwide. Her website is www.jeanmariespeaks.com. Thank you Jean Marie for your contribution to our group!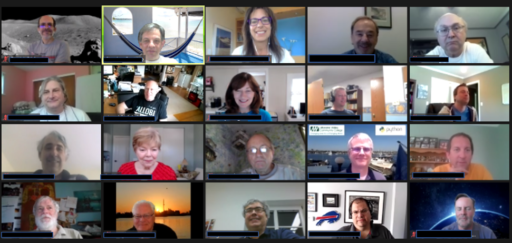 We continued to have attendees from across the United States and Europe. Some of the topics that were discussed are:
How different will our workplaces become when we return?
How we have an opportunity to create what our "new normal" workplace might look like.
How companies will begin to rollout plans for the new workplace, and how remote employees might remain long after COVID-19
Might working remote continue to be acceptable?
How will IT and application security be impacted?
Companies running legacy code and how to effectively educate management on business reasons to modernize
Our next meeting is scheduled for Tuesday, May 26th, 2020 at 2:00PM Eastern (New York) time. To register and be notified of future meetings, visit www.centralparkdata.com/ichime.