Some 60 IBM i professionals joined for this month's iChime virtual meeting, availing themselves of a free opportunity to hear Susan Gantner, one of the most recognized speakers in the IBM i community, present "Best Practices of Modern Application Development Using Rational Developer for i (RDi)."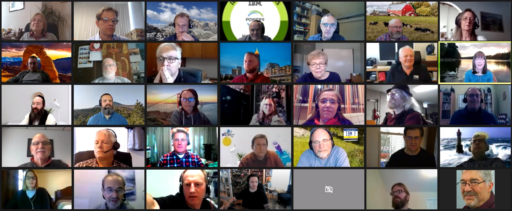 Among other things, Susan, discussed the importance of keeping current with skills and continuing education. She was very engaging and insightful, but that didn't surprise me. What did surprise me: In all 90 minutes of the discussion, not once did Susan share her screen.
From our survey presented during the meeting, forty percent of the iChime members said they "always" use RDi for programming tasks. Twenty-four percent said "mostly."
As those who use it know, RDi supports plugins. And many members may already be using the free, open source iSphere RDi plugin (http://isphere.sourceforge.net/), co-owned by Thomas Raddatz of Tools/400. To my further surprise during this meeting, Thomas "chimed-in" as well! I identified him to the group, he spoke briefly about recent enhancements to iSphere, and it was a thrill to have him among us.
Thank you to all who attended, and many thanks to our special guest and informative presenter, Susan Gantner.
iChime convenes again at 2:00 p.m. EST January 12th, 2021.
Special guest: 2019 IBM Fresh Face Marina Schwenk, presenting "Understanding Unit Testing and Modular Coding Using IBMi Unit, an RPG Unit Testing Framework."
Sign up at: https://www.centralparkdata.com/ichime-signup.html
We'd love to see you there! Until then, I wish you all a peaceful and joyful holiday season, and a prosperous 2021!