I'm writing this blog at 34,000 feet, heading back to New York.   While I sit here listening to the two young children behind me singing songs and laughing out loud during the turbulence, I reflect on this past week.
I landed in Milwaukee Monday evening, meeting up with Michelle Lyons of the Wisconsin Midrange Computer Professionals Association (www.wmcpa.org) and Alan Seiden, a fellow speaker from New Jersey (www.alanseiden.com).
With a quick stop in the Historic Third Ward of Milwaukee at the Milwaukee Ale House (www.ale-house.com) we were on our way to the three day conference at the beautiful Lake Lawn Resort in Delavan.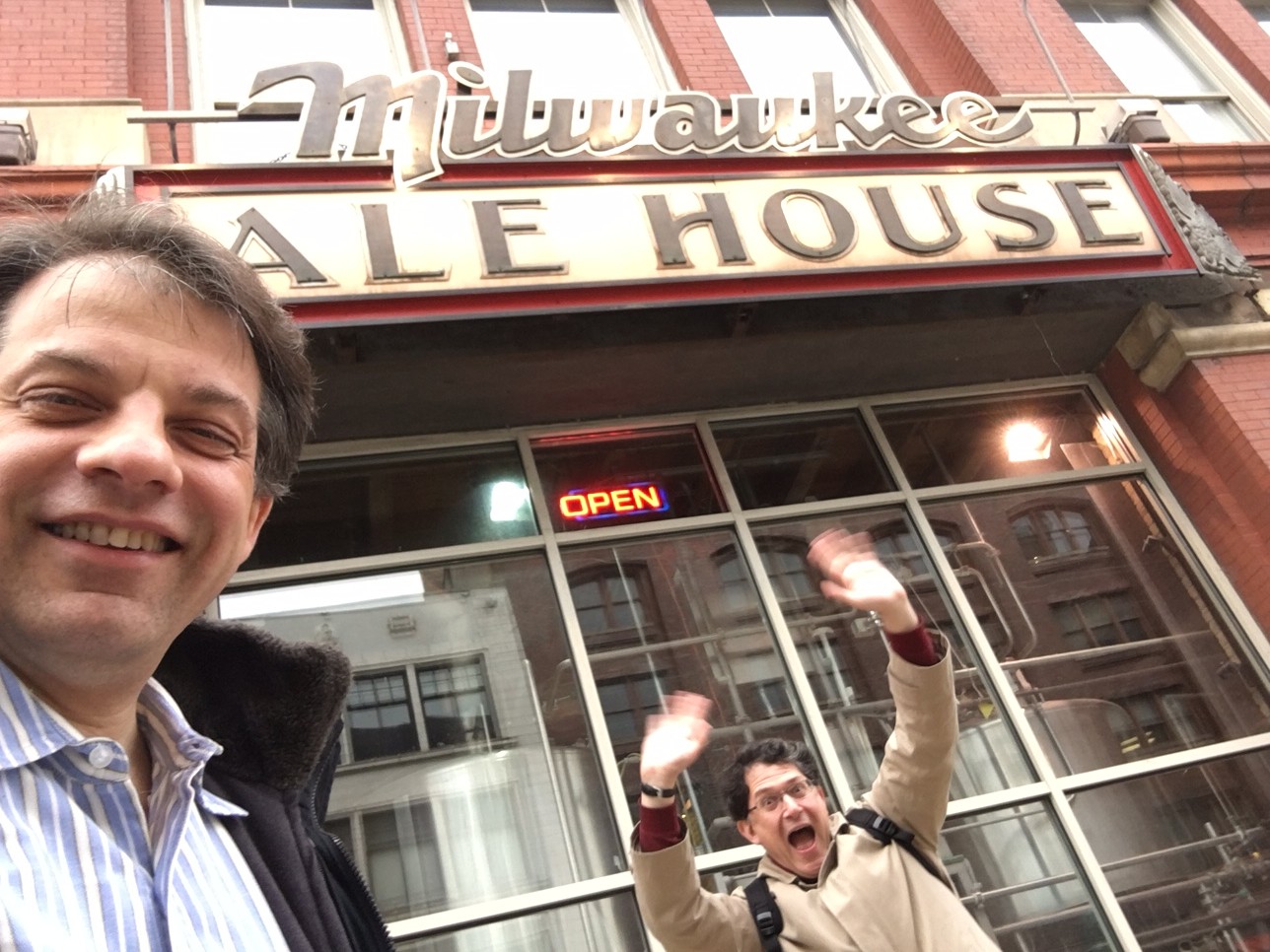 Tuesday evening featured a two hour Expert's Panel on modernization. The speakers included an impressive list of IBM i experts, David Brault, Alison Butterill, Mike Pavlak, Jim Ritchhart, Tim Rowe, Alan Seiden and Paul Tuohy.  I was pleased to be asked to moderate for the second year in a row. A bonus this year was having the panel discussion beamed live to Chicago's OMNI computer user group. After an introduction statement, each panelist was asked a question before we opened the questions to those in attendance.
Some questions generated a lot of passion and discussion, especially the topic of languages and specifically RPG.     I appreciated Paul Tuohy's comment, telling everyone to (paraphrasing) "stop thinking of yourselves as RPG programmers. You're programmers, period". Another succinct point was how the term "modernization" is not really a term used by programmers outside of our world. Instead the word most often used is "refactoring."
Moderating a panel can sometimes be challenging when the group is very lively and this evening's event did not disappoint.   In the end however, it is professionally rewarding to have been part of it. Equally as rewarding was seeing all of the young developers who embrace our platform and will assuredly be outstanding stewards in the future.
The next two days were filled with sessions on a variety of topics, including database, PHP, SQL, QA testing and two keynotes. Alison's keynote was titled "IBM i: Simply Amazing"and Tim Rowe's keynote was "Application Modernization for IBM i."   One of my new sessions was unveiled at this conference, "Making RDi go POP with iSphere."   When a session is given for the first time you never surely know how it will be received nor do you have all of your timings perfected. I was pleasantly surprised at both the strong attendance and how the last slide was projected at one minute before the session end, so it was a perfect landing.
On our last evening together we were treated to a special dinner with the board.  Having dinner overlooking the lake was amazing.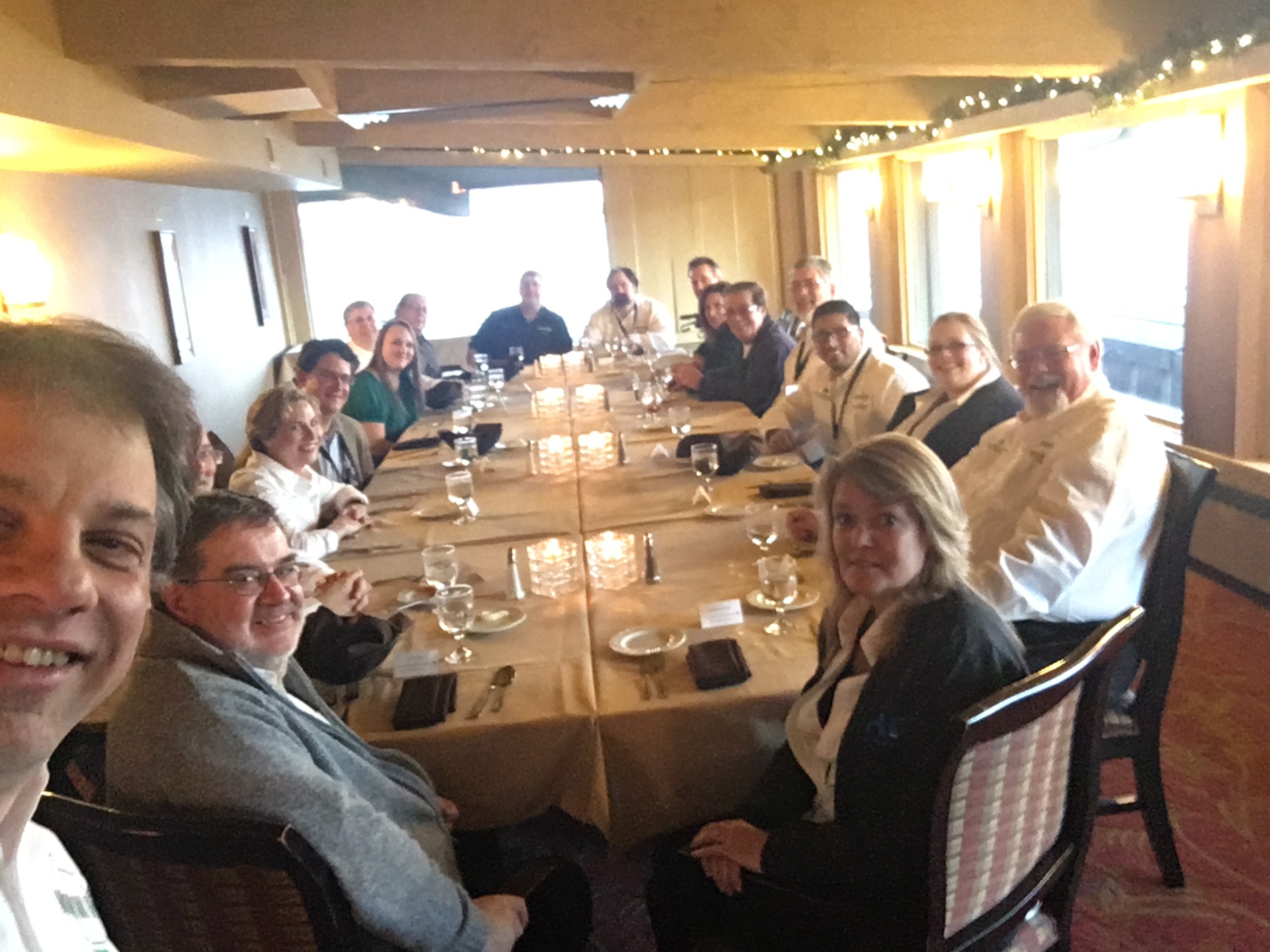 This was my third outing to Wisconsin and WMCPA. Every conference holds a unique reason for why I appreciate speaking at them. In the case of WMCPA, it's the students of Gateway Technical College (https://www.gtc.edu/). Under the direction of Mr. Jim Buck this school turns out some of the most well rounded modern developers I know.  They may not have the years but their passion will propel them into a fruitful IT career using IBM i.